Thursday, January 14th
Cabin Fever? Do What I Do!
Racing around on sand dunes in Saudi Arabia would be fun. I'm certain it would cure any case of cabin fever anyone would have. Need a remedy today? Watch live sports LOUD. Feel your heart race, squirm in your chair with every turn, let your eyes water with the thrill of victory and then go mow the lawn, that's what I do.
_____________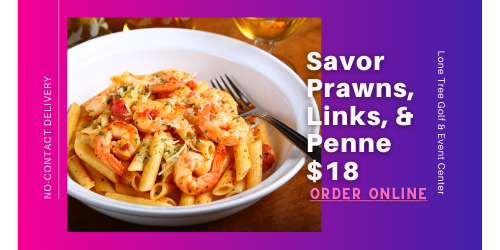 Lunch Wed-Sat 11-3 PM; Dinner Mon-Sun until 8:00 PM;
Breakfast Service Sat & Sun 8:00 AM - 11:00 AM
Driving Range Open Daily 6:00 AM - 9 PM
Have You Tried the New Finn Golf Scooters?
Golf Lessons For All Ages & Skill Levels
SAVOR PRAWNS, LINKS, & PENNE $18
Order Online For Safe Curbside Delivery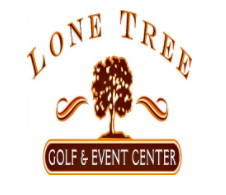 4800 Golf Course Rd., Antioch
(925) 706-4220
_____________
Free National Parks Day
Monday, Jan 18th
Birthday of Martin Luther King Jr.
The National Park Service now offers six free days a year. All National Park Service sites that charge an entrance fee will offer free admission to everyone.
_____________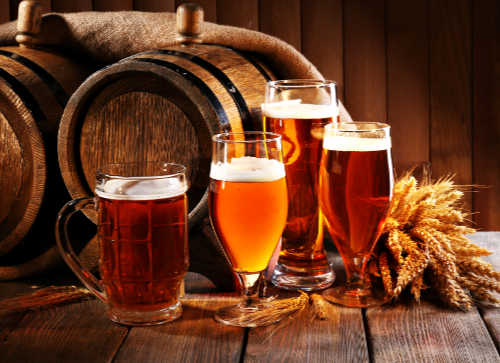 Draft Beer To Go
Growlers & Crowlers Filled
See Our Rotating List of Craft Beers
While You're Here Pickup Some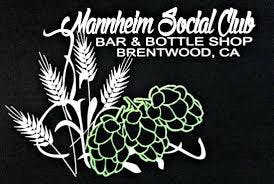 Mannheim Social Club
561 First St., Brentwood
To Order Call (925) 513-2300
_____________
Cap's Restaurant, Brentwood
Expect The Best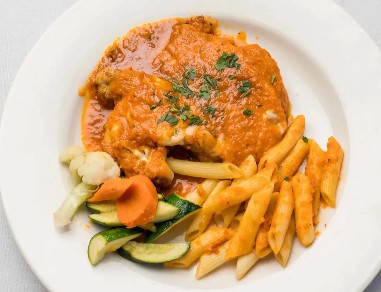 Chicken Parmegiana $24.95
Lightly breaded breast, topped with marinara and mozzarella cheese. Served with pasta and vegetables
Other Popular Entrees Include
Seafood Alfredo $30.95
Veal Saltimbocca $30.95
Pomodoro with Seafood $29.95
Veal Saltimboca $31.95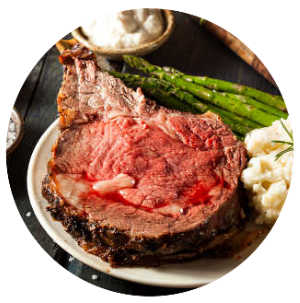 Sunday Dinner Special!
Prime Rib Dinner for Two & Bottle of Wine $48
Choice of Soup or Salad, Potato, Fresh Vegetables, Bread, and a Bottle of House Wine.

Call & Order Pickup | Order Doordash
144 Oak St., Brentwood
Call (925) 634-1025
Serving Wed-Sun 4:00 PM - 8:00 PM.
www.CapsRestaurant.com | Order Doordash for Delivery
_____________
Celia's Mexican Restaurant
Antioch 754-1355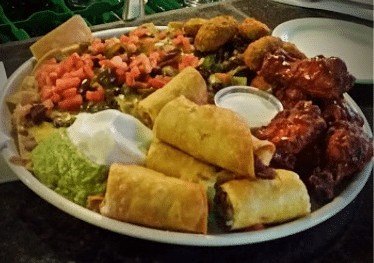 Just Do-It
Sampler Platter $15.25
Quesadilla, nachos, chimichanguitas, hot wings, and jalapeño poppers. Served with ranch dressing, & guacamole.

or Doordash for delivery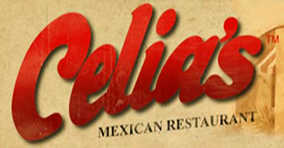 523 W. 10th St., Antioch
Call (925) 754-1355 For Pick Up
Open Daily 11:00 AM - 8:00 PM
_____________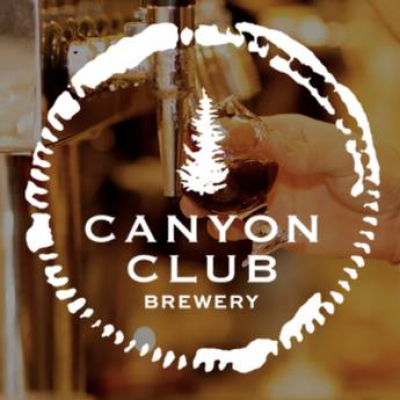 LAMORINDA ENTREPRENEURS VIRTUAL ZOOM CHAT WITH THE OWNER OF CANYON CLUB BREWERY
Thursday, Jan 14th @ 4 PM
_____________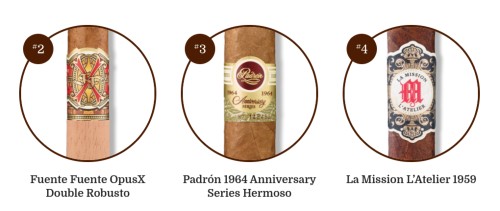 Cigar Aficionado Cigars of the Year
The two cigars on the left I've smoked many times. Don't have a clue on the one on the right. The first cigar comes from the Dominican Republic, meh to those for me. I prefer Nicaraguan cigars. The Padron Anniversary is one of the best cigars in the world and a real treat to smoke. Depending on the size they will set you back $15 to $50 per stick. If you follow the link and see the list I've smoked 6 of the 9 top cigars that's a .666 cigar average. I guess I've been choosing wisely.
_____________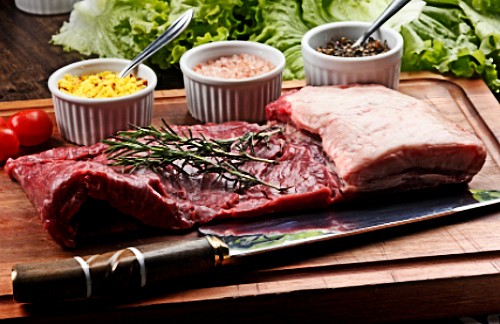 Three-Course Meal For Four $80
First Course Arugula, Grapefruit & Avocado Salad red onion, toasted pinenuts, whole grain mustard-grapefruit vinaigrette; Main Course Flank Steak Asado grilled, red wine marinade, chimichurri sauce; Sides Roasted Potato Wedges & wcyc spice, parmesan cheese, Mushroom, Red Pepper & Zucchini Sauté lemon zest, extra virgin olive oil Dessert Option add $18 Pear & Walnut Empanadas dulce de leche, chantilly cream
_____________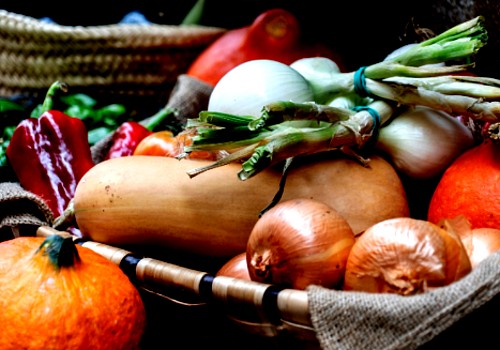 Winter Vegetables Harvesting This Week!
Mustard Greens, Asian Greens, Spinach, Tuscan and Red Russian Kale,
Radish, Lettuce Salad Mix, Lemons, White Grapefruit, Baby Broccoli,
Broccoli Head, Swiss Chard, Celery, Carrot Bunches, Cabbage,
Red and Yellow Potatoes, Fuji and Pink Lady Apples,
Naval, Cara Cara, and Mandarin Oranges, Sweet Potatoes, Fresh Parsley and Sage,
Red and Gold Beets, Garlic, Yellow & Red Onions, Spaghetti Squash,
Acorn Squash, Delicata Squash, Butternut Squash, and Honeynut Squash.
Farming in Brentwood for close to 100 years. Proud farmers that believe in organic practices and fresh, high-quality produce and fruit. Visit our Farm and online store.
Urban Edge Farm & Store
2017 Walnut Boulevard
Brentwood, CA 94513
_____________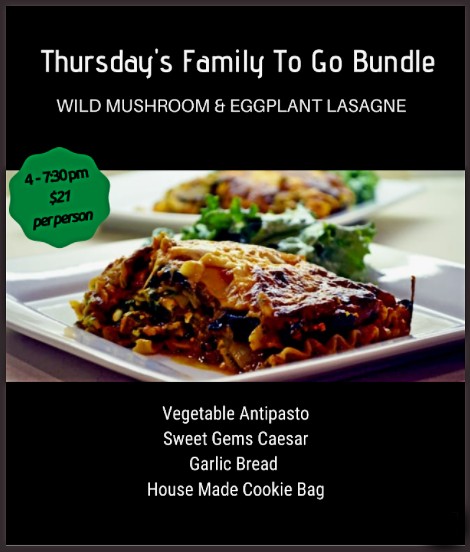 Thursday Special Wild Mushroom & Eggplant Lasagne
Vegetable Antipasto, Sweet Gems Caesar, Garlic Bread, House Made Cookie Bag $21
# Order Online For Pick Up or Delivery
_____________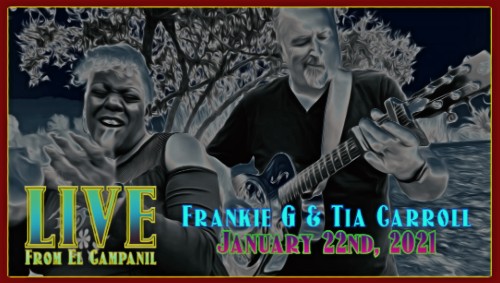 Frankie G & Tia Carroll
Friday, January 22 @ 7:00 PM
Virtual Show Tickets $10. Benefit Show for the El Campanil Theatre Academy
Two stars from The Delta Blues Festival come right into your homes! The blues are certainly alive and well in 2021, so let the voice of the incomparable Tia Carroll and the blistering guitar of Frankie G cure what ails you in this one-night-only, virtual red-hot-and-blues concert. Two Members of the ContraCostaLive.com 40 TOP CONTRA COSTA MUSICIANS in 2020
_____________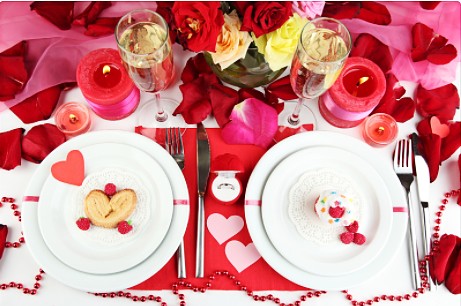 Valentine's Day Sunday, Feb 14th
This year is going to be a take-out Valentine's Day. Plan ahead and make it special. Two options right now...
# Charcuterie, French Kiss Salad, Bistro Filet, Chocolate Truffle Cake & Strawberries and Champagne for two $110
# Cupid's Oyster Shooter, Crab Bisque, Idaho Trout, Love Potion # 21421 for Two $90
_____________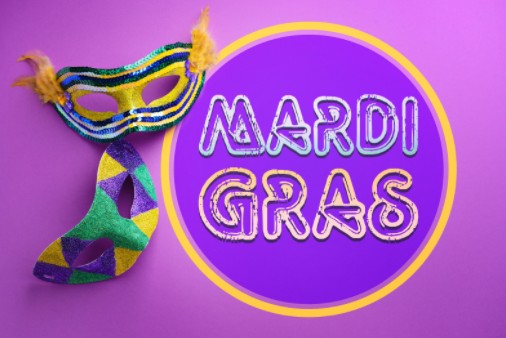 Mardi Gras "Fat Tuesday" Feb 16th
Everybody loves "Fat Tuesday" beads, blowouts, hurricanes, and Ya-Ya Gumbo for Two $100
_____________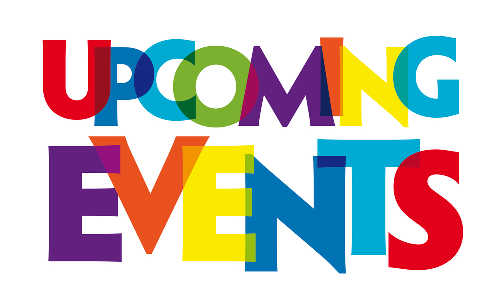 _____________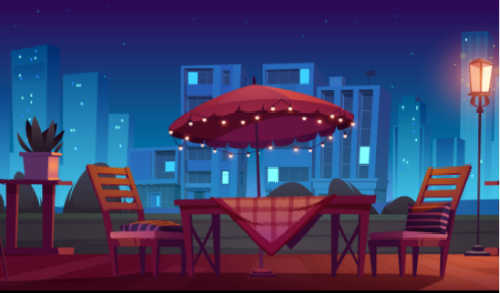 Restaurants Open in Contra Costa County Jan 2021
100 Popular Meals @ Top Contra Costa Restaurants
_____________
Teaser Alert, Teaser Alert,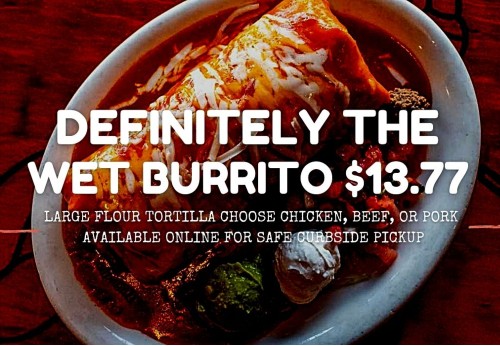 A local restaurant chose us to build them a new website. The focus of the website is to sell takeout food online. This is one of the HERO IMAGES (industry jargon for featured photo). This site does everything. It's a marketing machine. Start to finish in less than a week. Decisive, responsive clients, I love them.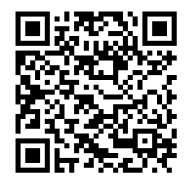 You can't buy this tasty burrito online this second, maybe later today, but you can see the menu if you know how to use this.
send me an email the minute I can buy this burrito online
_____________
Next SPOTLIGHT
Thursday, Jan 21st
Want to Grow Your Contra Costa Restaurant?
Call Frank MacCallister (925) 325-0934