Thursday, January 21st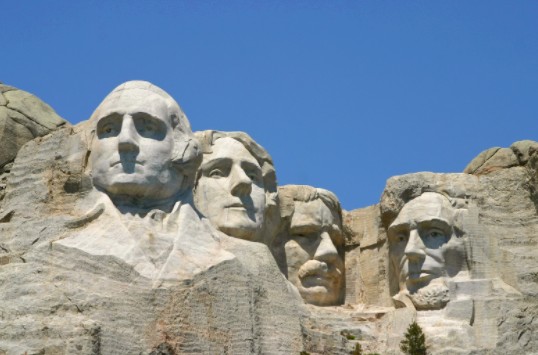 Let The Healing Begin
I admit to being apprehensive most of the morning yesterday during the inaugural ceremony. I was concerned that chaos might continue. I was relieved that I didn't see any evidence of that. I saw three past presidents at the ceremony and Lady Gaga! When I saw this and no evidence of angst I was relieved. I was reminded of Matt Damon's line from the movie Good Will Hunting "Let the Healing Begin." I hope this is true. Let's pray that it is.
_____________
LoneTree Golf Course
Serves Quality Take-Out Food
Ceviche Stuffed Avocado $16
Spicy Clams $16.50
Ahi Tuna Tostadas $18
Classic Caesar Salad $11
Crispy Chicken Cobb $16
Monster Beef Dip $16
Masters Bacon Cheeseburger $15
Fish Chips $16.50
Bistro Steak Trio $23
Rib Bundle Feeds 4 $60
Fajita Bundle Feeds 4 $60
Rib Eye Bundle Feeds 2 or 4 $60

Lunch Wed-Sat 11-3 PM; Dinner Mon-Sun until 8:00 PM;
Breakfast Service Sat & Sun 8:00 AM - 11:00 AM
Driving Range Open Daily 6:00 AM - 9 PM
Have You Tried the New Finn Golf Scooters?
Golf Lessons For All Ages & Skill Levels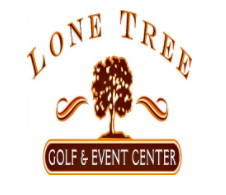 4800 Golf Course Rd., Antioch
(925) 706-4220
_____________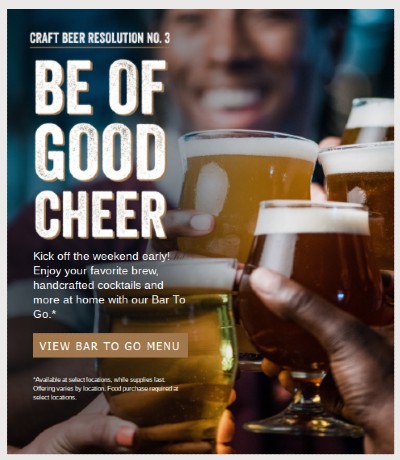 Yardhouse
2005 Diamond Blvd., Concord (925) 602-0523
_____________
Celia's Mexican Restaurant
Antioch 754-1355

CANCUN PLATTER $19.50
COMBO FAJITAS $18.50
STEAK PICADO $18.75
TWO ENCHILADAS $14.95
COMBO APPETIZER $13.25
For Lunch or Dinner 7 Day A Week

or Doordash for delivery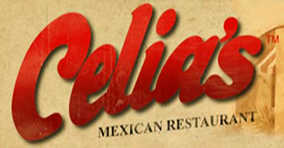 523 W. 10th St., Antioch
Call (925) 754-1355 For Pick Up
Open Daily 11:00 AM - 8:00 PM
_____________
Free Mojito Pitcher
Order $60 of Food For Pickup
2385 Pacheco Blvd. Martinez (925) 899-0083
_____________
Cap's Restaurant, Brentwood
Expect The Best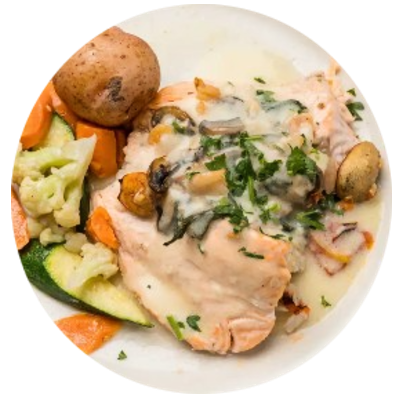 Baked Stuffed Salmon $30.95
Stuffed with crab, shrimp, and spinach. Served with soup or salad, potato, and vegetables.
Other Popular Entrees Include
Seafood Alfredo $30.95
Veal Saltimbocca $30.95
Pomodoro with Seafood $29.95
Veal Saltimboca $31.95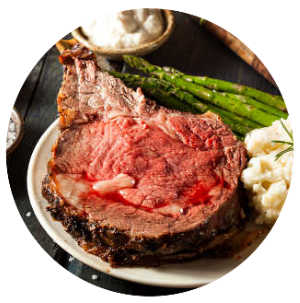 Sunday Dinner Special!
Prime Rib Dinner for Two & Bottle of Wine $48
Choice of Soup or Salad, Potato, Fresh Vegetables, Bread, and a Bottle of House Wine.

Call & Order Pickup | Order Doordash
144 Oak St., Brentwood
Call (925) 634-1025
Serving Wed-Sun 4:00 PM - 8:00 PM.
www.CapsRestaurant.com | Order Doordash for Delivery
_____________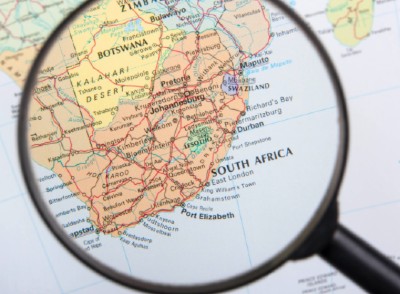 Three Days Of South African Flavors
Tue Jan 26th - Thr Jan 28th
Three Courses for Four $70
Walnut Creek Yacht Club
1555 Bonanza St., Walnut Creek (925) 944-FISH
_____________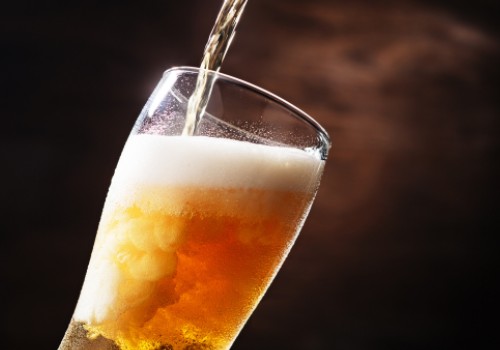 Draft Beer To Go
Growlers & Crowlers Filled
See Our Rotating List of Craft Beers
While You're Here Pickup Some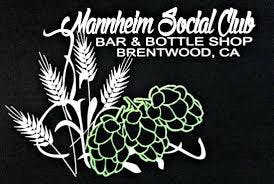 Mannheim Social Club
561 First St., Brentwood
To Order Call (925) 513-2300
_____________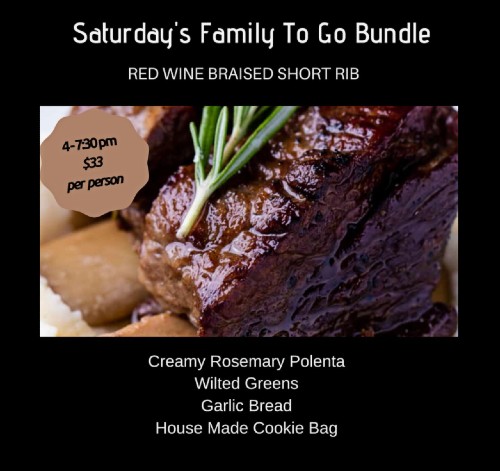 Saturday Short Rib Bundle $33
Bridges Restaurant & Bar
44 Church St., Danville (925) 820-7200
_____________
Call or Order Online For Curbside Pickup!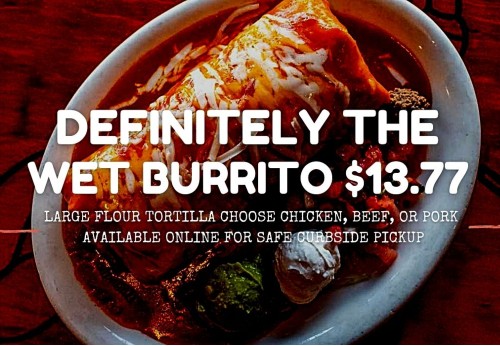 642 First St., Brentwood (925) 516-2233
_____________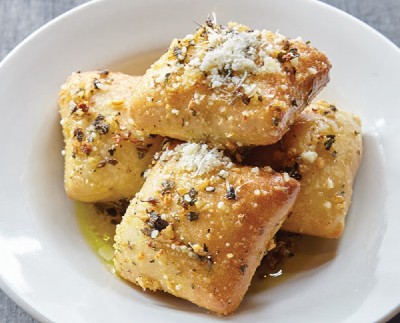 Free 4-Piece Order of Garlic Rolls
Visit the website and subscribe to the newsletter to receive offers
Fresh Italian
1325 N. Main St., Walnut Creek (925) 930-9999
_____________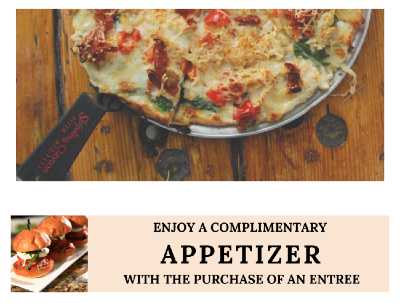 There's a pop-up on the Menu Page that if you signup for the newsletter they send you the appetizer offer linked above.
Skipolini's Pizza
Antioch, Clayton, Concord, Oakley, Walnut Creek
_____________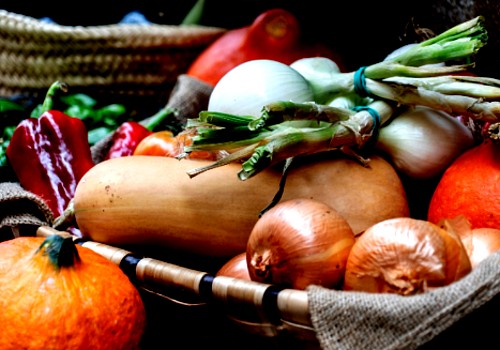 Inventory for this week has been uploaded and is ready for your pre-order.
Mark Mena Bread and Loose Rooster Eggs are back again this week and they will sell out fast!
Winter Vegetables Harvesting This Week!
Mustard Greens, Asian Greens, Spinach, Tuscan and Red Russian Kale,
Radish, Lettuce Salad Mix, Lemons, White Grapefruit, Baby Broccoli,
Broccoli Head, Swiss Chard, Celery, Carrot Bunches, Cabbage,
Red and Yellow Potatoes, Fuji and Pink Lady Apples,
Naval, Cara Cara, and Mandarin Oranges, Sweet Potatoes, Fresh Parsley and Sage,
Red and Gold Beets, Garlic, Yellow & Red Onions, Spaghetti Squash,
Acorn Squash, Delicata Squash, Butternut Squash, and Honeynut Squash.
Farming in Brentwood for close to 100 years. Proud farmers that believe in organic practices and fresh, high-quality produce and fruit. Visit our Farm and online store.
Urban Edge Farm & Store
2017 Walnut Boulevard
Brentwood, CA 94513
_____________
Just Arrived! A Treasure Trove of German and Austrian Wines

The portfolio of German and Austrian wines that are imported by Skurnik Wines is absolutely mind-boggling in terms of quality, variety, value, and reputation. Wading through the list of literally hundreds of selections is incredibly mouth-watering, if not a little bit daunting. A few months ago, we made a selection of our favorite producers across a spectrum from dry to off-dry, including some Grosses Gewachs (great growths), and the wines just arrived on our shores. Both the regular price and the 10% case price (12 bottles, solid or mixed) are listed as well. With the extremely high quality that these wines are known for, you can practically pick blind and hit upon a stellar tasting experience. Inventory is somewhat limited so please respond in a timely fashion.
Thanks very much, Frank Rothstein
Craft Wine & Spirits in Store or Online
1522 N. Main St., Walnut Creek (925) 945-1800
_____________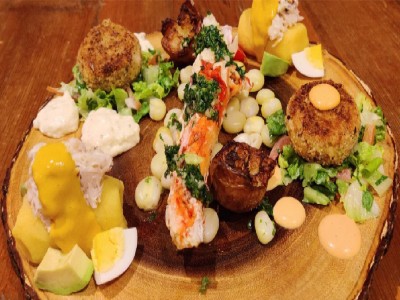 Crab Trio Platter To Share $39
1. Grilled Alaskan king crab leg with chimichurri,
golden potatoes and Peruvian corn.
2. Dungeness crab cakes with tartar sauce and rocoto aioli
on romaine salad.
3. Dungeness crab causa with spiced whipped potato,
avocado, egg, and huancaína sauce.
2151 Salvio St., Concord (925-309-7774
_____________
Tomorrow Night!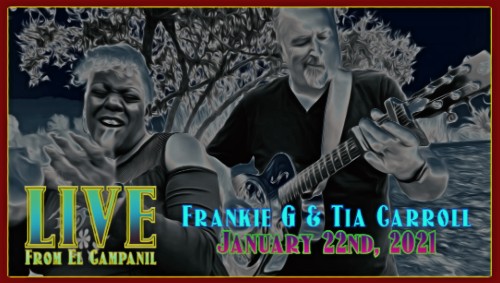 Frankie G & Tia Carroll
Friday, January 22 @ 7:00 PM
Virtual Show Tickets $10. Benefit Show for the El Campanil Theatre Academy
Two stars from The Delta Blues Festival come right into your homes! The blues are certainly alive and well in 2021, so let the voice of the incomparable Tia Carroll and the blistering guitar of Frankie G cure what ails you in this one-night-only, virtual red-hot-and-blues concert. Two Members of the ContraCostaLive.com 40 TOP CONTRA COSTA MUSICIANS in 2020
_____________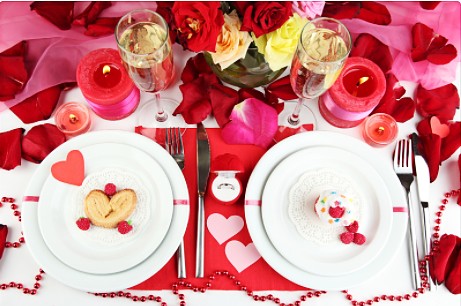 Valentine's Day Sunday, Feb 14th
This year is going to be a take-out Valentine's Day. Plan ahead and make it special. Two options right now...
Valentine's Day To-Go Package @ LoneTree Golf & Event Center, Antioch
Valentines Day To-Go Offering @ Walnut Creek Yacht Club, Walnut Creek
_____________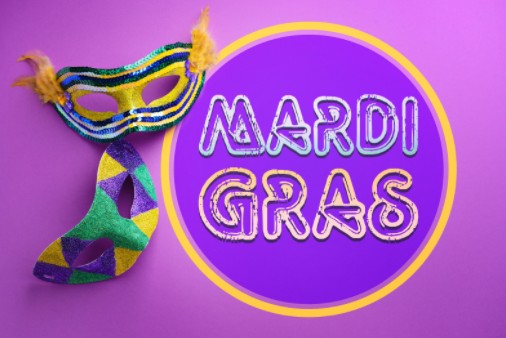 Mardi Gras "Fat Tuesday" Feb 16th
Fat Tuesday To-Go Party @ Walnut Creek Yacht Club, Walnut Creek
_____________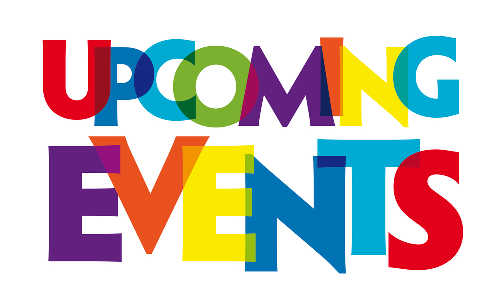 _____________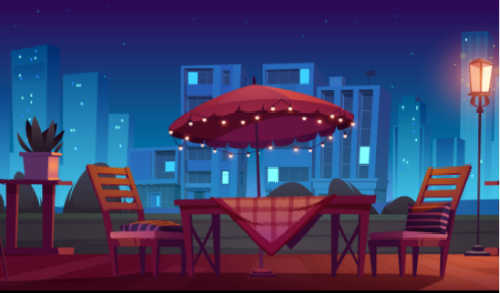 Restaurants Open in Contra Costa County Jan 2021
100 Popular Meals @ Top Contra Costa Restaurants
_____________
Next SPOTLIGHT
Thursday, Jan 28th
Want to Grow Your Contra Costa Restaurant?
Call Frank MacCallister (925) 325-0934