Thursday, Feb 25th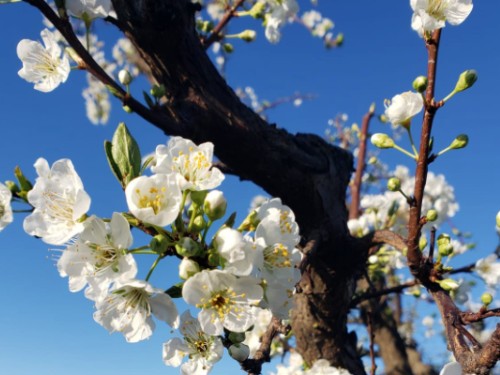 Photo courtesy of UrbanEdgeFarm, Brentwood
Blooming Trees Are A Good Sign
Fruit trees are blooming. Daylight Savings Time and Spring are just around the corner. Blossoms remind me I survived another winter and warm weather is coming.
I'm not expecting music in the park or many festivals this year. I do expect to hear plenty of live music though. Merchants and restaurants are going to feed the pent-up public demand to get out and hear some live music. We'll get a chance to see some great bands in small venues, dust off your dancing shoes.
Do you have a local band you'd like to hear? Drop me a note and I'll spread the word.
_____________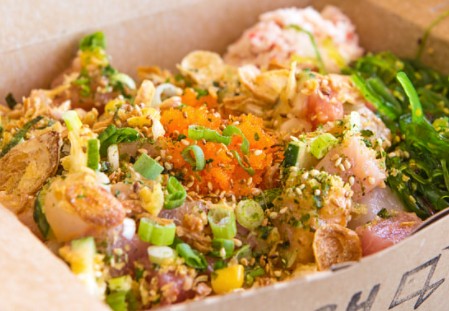 This Poke Bowl Sounds Delish
Last week I was looking for a Poke Bowl recommendation. SPOTLIGHT reader Balicia suggested FRESH BOX, in Concord. After checking out the website I must concur. The store is located on the south end of Park 'n Shop, in Concord. It looks like a salad bar with sushi. Check out the website. Mix and match your choices and make the perfect POKE BOWL. I did and now I know what to order on my next visit. This is a must-eat for me. Thanks, Balicia.
_____________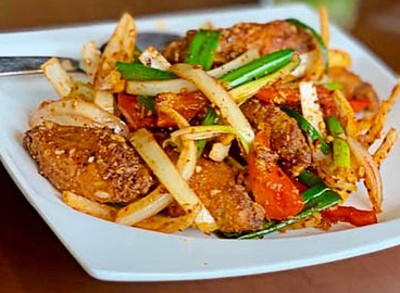 Mixed spices with onions, green onions, and bell pepper. Available in four versions of heat (I think I'll skip Very Spicy and go with just Spicy)
Aung Maylika
1050 Contra Costa Blvd., Concord
(925) 822-3230
_____________
Cap's Restaurant, Brentwood
Expect The Best
Special Tonight! Seafood w/Corn Risotto $28.95
Also, Rack of Lamb, Branzino Seabass, Kobe Wagyu Sirloin w/Prawns, and more!
see our DINNER MENU

Call to Order Pickup & Reservations
144 Oak St., Brentwood
Call (925) 634-1025
Mon & Tue 4-9PM; Wed-Sat 11-3 & 4-9PM; Sun 4-9PM
www.CapsRestaurant.com | Order Doordash for Delivery
_____________
Breakfast, Lunch & Dinner
On Our New All-Weather Patio
Please call (925) 706-4233 for info, ordering, and reservations.
The Perfect Start To Any Day!
Breakfast @ Lone Tree
Come Dine With Us...Facebook Fans Love It
Ceviche Stuffed Avocado $16
Spicy Clams $16.50
Ahi Tuna Tostadas $18
Classic Caesar Salad $11
Crispy Chicken Cobb $16
Monster Beef Dip $16
Masters Bacon Cheeseburger $15
Fish Chips $16.50
Bistro Steak Trio $23
Rib Bundle Feeds 4 $60
Fajita Bundle Feeds 4 $60
Rib Eye Bundle Feeds 2 or 4 $60

Lunch Wed-Sat 11-3 PM; Dinner Mon-Sun until 8:00 PM;
Breakfast Service Sat & Sun 8:00 AM - 11:00 AM
Driving Range Open Daily 6:00 AM - 9 PM
Have You Tried the New Finn Golf Scooters?
Golf Lessons For All Ages & Skill Levels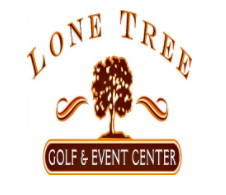 4800 Golf Course Rd., Antioch
(925) 706-4220
_____________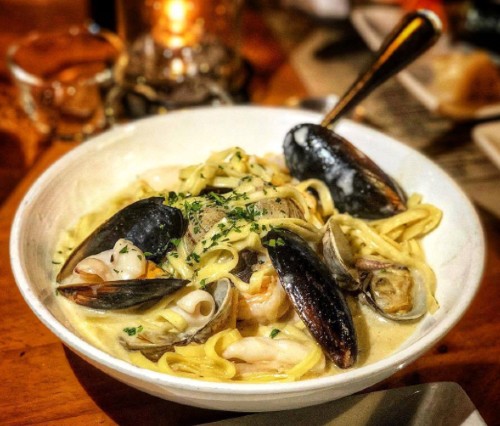 Mixed Seafood, Pasta, Choice of Creamy Wine Sauce, or Tomato Basil Sauce.
Open Mon-Thr 11:30-10 PM; Fri-Sat 11-10 PM; Sun 11-10 PM
EMC Seafood
2015 Diamond Blvd., Concord
(925) 849-5809
_____________
Production-based theatre classes Acting, Audition Preparation, Improvisation, Stage Makeup, and Music available
_____________
Draft Beer To Go
Growlers & Crowlers Filled
See Our Rotating List of Craft Beers
While You're Here Pickup Some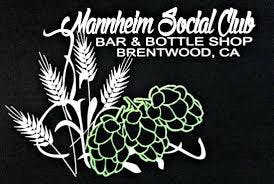 Mannheim Social Club
561 First St., Brentwood
To Order Call (925) 513-2300
_____________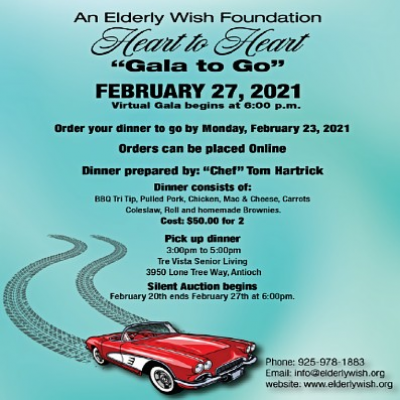 _____________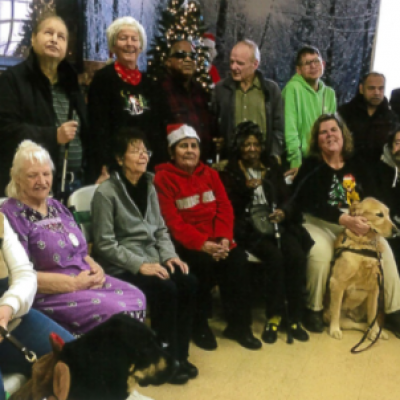 Locks of Love Fundraiser For Lions Center For Thr Visually Impaired Starts Feb 19th
_____________
Open 11-8 for Patio, Take-Out, and Doordash.
Celia's Mexican Restaurant
Antioch 754-1355
Patio Dining Is Open
CANCUN PLATTER $19.50
COMBO FAJITAS $18.50
STEAK PICADO $18.75
TWO ENCHILADAS $14.95
COMBO APPETIZER $13.25
For Lunch or Dinner 7 Day A Week

or Doordash for delivery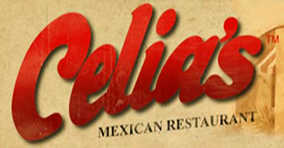 523 W. 10th St., Antioch
Call (925) 754-1355 For Pick Up
Open Daily 11:00 AM - 8:00 PM
_____________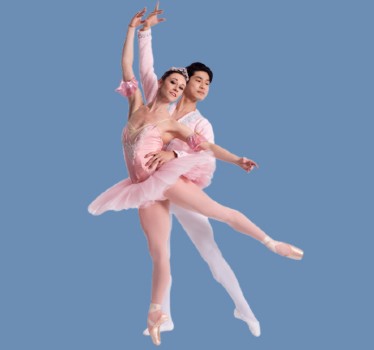 Diablo Ballet celebrates the New Year with the second program of its 2020-21 season with a virtual presentation of Balanchine & Beyond on-demand Friday-Sunday: February 19-21 or 26-28
The performance will be filmed in our magically transformed studio in early February and will be streamed virtually to the comfort of your home on February 19th through February 21 or February 26 through February 28. The link will be available for viewing as many times as you like whenever you like on the weekend of your choice.
Tickets are sold through the Lesher Center for the Arts. Click here for the main ticketing page. Tickets can be purchased online (includes a $5 convenience fee) or over the phone (925) 943-1775 with no additional fees.
Click here for additional information on how to view a performance virtually.
_____________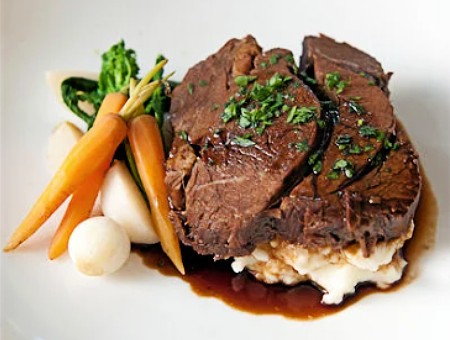 Painted Hills Natural Pot Roast, Garlic Mashed Potatoes, Baby Root Vegetables, Natural Jus (gluten-free)
Open Daily for Patio and Curbside Pickup 11:30 - 9 PM
Esin Restaurant
750 Camino Ramon, Danville
(925) 314-0974
_____________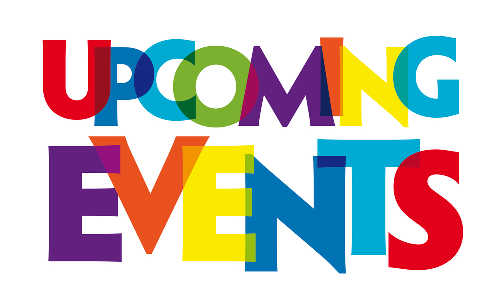 Heart to Heart Gala, Feb 27th, Antioch
Spring Theatre Academy, Feb 28th, Antioch
_____________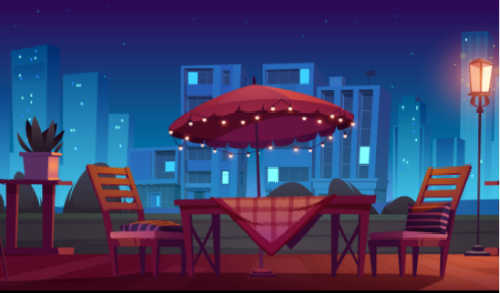 Restaurants Open in Contra Costa County Feb 2021
100 Popular Meals @ Top Contra Costa Restaurants
_____________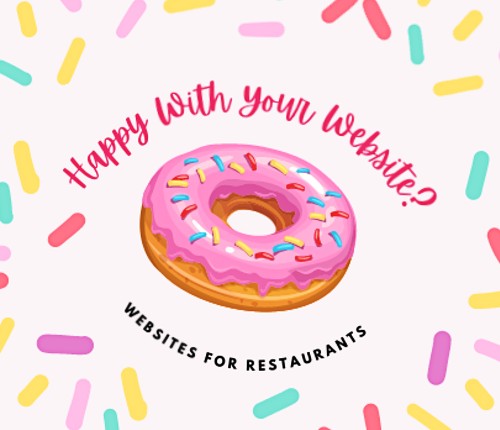 Are You Happy With Your Website?
Next SPOTLIGHT
Thursday, Mar 4th
Want to Grow Your Contra Costa Restaurant?
Call Frank MacCallister (925) 325-0934