Wednesday, April 8th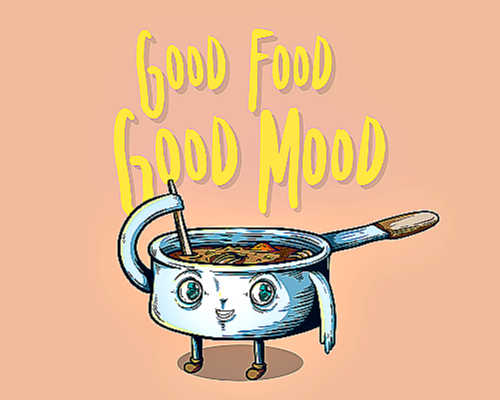 I Choose To Look At The Bright Side
Are you experiencing cabin fever? Bored with your own cooking? A craving that needs to be scratched? Order something tasty out for pickup or delivery! I've noticed that without cocktails eating out is surprisingly affordable! Restaurants are making daily menu changes. Restaurants, that didn't offer online ordering before are doing so now. One thing I do know is... good food equals good mood.
Our Restaurant Online Ordering System is working well. One client after a week of service called back to order two more. If you are interested in an online ordering system for your restaurant see DinerWebsites.com. Thanks and stay safe. Frank MacCallister
_____________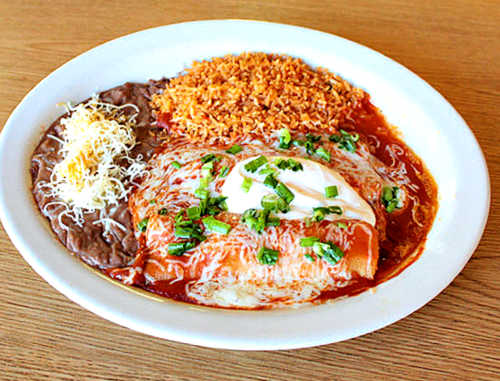 What's your Celia's Favorite?
Popular dishes include CRAB ENCHILADAS, CARNITAS ABOBADAS, STEAK PICADO, COMBO FAJITAS, CHICKEN EN CREMA, CANCUN PLATTER...
Available 11:00 AM - 8:00 PM.
| Order Online For Curbside Pickup |
| Order Online For Doordash Delivery |
| Call (925) 754-1355 For Curbside Pickup |
Celia's Mexican Restaurant
523 W. 10th St., Antioch
(925) 754-1355
_____________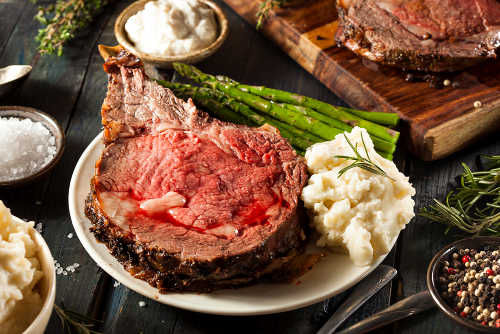 Today's Dinner Special!
Prime Rib Dinner for Two & Bottle of Wine $46
Includes baked potato, vegetable, bread, soup or salad and a bottle of house wine
What's your Caps' Favorite?
EGGPLANT PARMIGIANA, SCALLOPS & PRAWNS, VEAL PICCATA, MIXED GRILL, SURF & TURF, MEDITERRANEAN SALAD, PIZZA, SMOKED SALMON FETTUCCINE?
Available Wed-Sun 4:00 PM - 7:00 PM.
| Dinner Menu Available For Curbside Pickup |
| Order Online For Doordash Delivery |
| Call (925) 634-1025 For Prime Rib Special |
Cap's Restaurant
144 Oak St., Brentwood
To Order Call (925) 634-1025
_____________
Last Day To Order!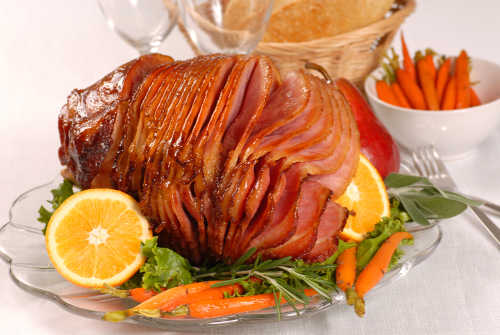 Enjoy The Easter Holiday with Us!
A Complete Holiday Dinner for 4 People
Both dinners include Garlic Herbed Rolls, Deviled Eggs, Strawberry Fields Salad, Poached Asparagus Salad, Scalloped Potatoes, Dessert Medley.
Orders must be placed by April 8th and picked up on April 11th between 10 AM - 2:00 PM
All food is freshly prepared & packaged for refrigeration and reheating (instructions provided)
Order here for $98 Spiral Ham Dinner To-Go!

Order here for $138 Prime Rib Dinner To-Go!
Order Meals To-Go!
# FAMILY BBQ BUNDLE TRI-TIP/RIB $55
# JOSE'S OLE BUNDLE Now this is a fiesta $55!
# Add A Bottle of House Cabernet, Chardonnay or Merlot for $10
# Weekend BREAKFAST BUNDLE available Sat/Sun morning from 7 AM - 12 Noon for Two $22, order for 4, 6, or 8 people and save. Add A Bottle of Champagne $10, Add Vinces Bloody Mary Mix with or without Vodka!
Call for Safe Curbside Delivery
Lone Tree Golf & Event Center
4800 Golf Course Road, Antioch
To Order Call...(925) 706-4220 x 4
_____________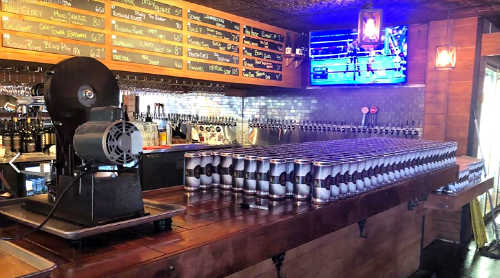 Order Curbside Beer Pickup!
38 Tasty Crowler Draft Beers also 200 More Beer Brands in the Bottle Shop For Safe Pickup!
Crowlers & Growlers filled for safe curbside pickup. Choose IPA's, Fruit Beers, Imperials, Hefeweizens, Wheat Beers, American Ambers, Pale Ales, Scotch Ales, Blondes, Porters, Imperial Stouts, Sours, we have what you are looking for. ABV range from 4.0 - 11.5. Crowlers $8 to $18 each. See the website for details.
Order & Pickup Service Available Thr-Sat 1 PM - 8:00 PM & Sun-Wed 1:00 PM-6:00 PM
Click Below and Choose Tap for Crowler Beers or Bottle Shop for bottled beer selection.
Mannheim Social Club
561 First St., Brentwood
To Order Call (925) 513-2300
_____________
Businesses Open
Check out the list of open businesses on these sites.
1. https://www.celiasantioch.com/, Antioch.
2. https://www.capsrestaurant.com, Brentwood
3. https://www.stickychickenandribs.com/, Brentwood
4. Hillcrest Taphouse, Antioch
5. Restaurant Fiore, Concord
6. Luna Restaurant, Concord
7. Ricks on Second, Antioch
8. Rivertown Sweets, Antioch
9. Bridgehead Cafe, Antioch
10. Mac's Old House, Antioch
11. Straw Hat, Brentwood
12. Sweeney's Grill, Brentwood
13. La Fuente Mexican Food, Brentwood
_____________
Next SPOTLIGHT
Friday, April 10th
Want to Grow Your Contra Costa Restaurant Business?
Call Frank MacCallister (925) 325-0934