Thursday, Mar 18th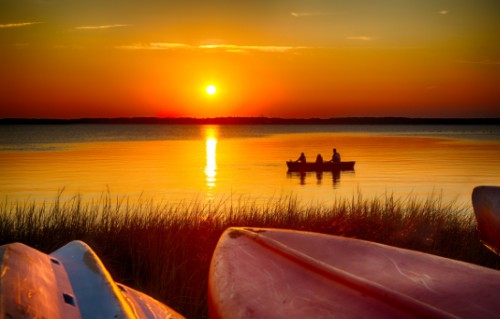 The New Normal
Daylight savings time is here. Spring begins Saturday. Enjoyed a night out with friends this week at a local restaurant. Saw a baseball game. Restaurants have inside dining and entertainment. It's not normal but it's close it's the beginning of the new normal.
_____________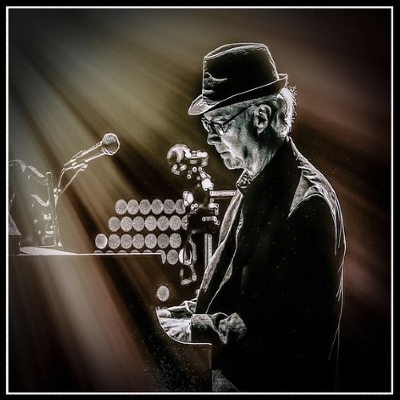 Friday, March 19th, 6:00-8:00 PM
A silky smooth blend of jazz, blues, and piano roots music. Dinner begins @ 5:00 PM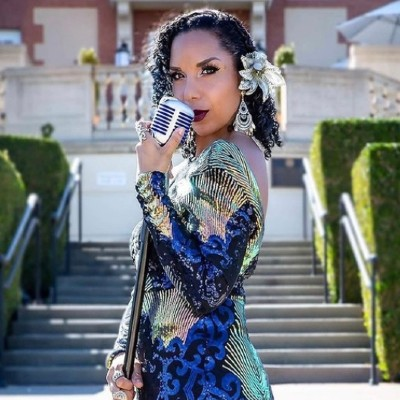 Saturday, Mar 20th, 6:00 - 8:00 PM
A refreshingly eclectic inspirational singer with an angelic voice.
Martinez (925) 370-7699
_____________
Last Day To Save!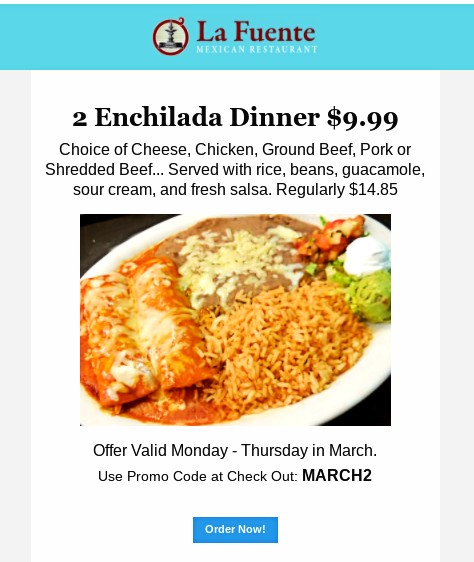 La Fuente Mexican Restaurant
642 First St., Brentwood, (925) 516-2233
_____________
Cap's Restaurant, Brentwood
Expect The Best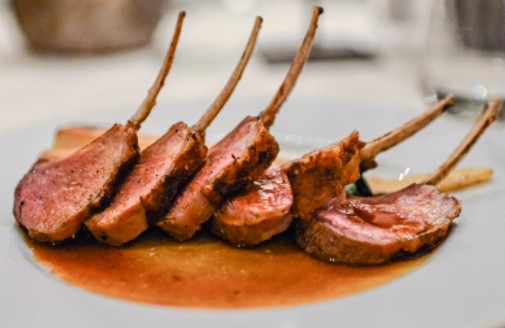 Rack of Lamb $42.95
Served with a mint demi-glaze, soup, or salad, potatoes, and veggies.
Also, Smokin' Red Snapper, Angus Ribeye Steak, Alaskan Halibut Belle Meunier and more!
see our DINNER MENU

Call to Order Pickup & Reservations
144 Oak St., Brentwood
Call (925) 634-1025
Mon & Tue 4-9PM; Wed-Sat 11-3 & 4-9PM; Sun 4-9PM
www.CapsRestaurant.com | Order Doordash for Delivery
_____________
A Spring Cleaning Event!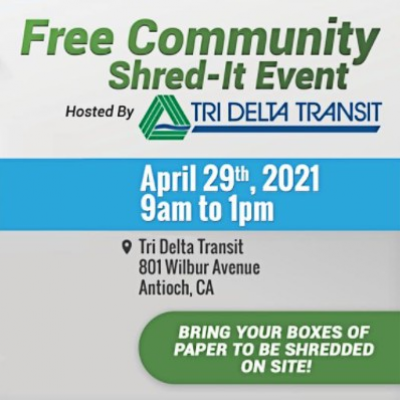 Tri-Delta Transit
801 Wilbur Ave., Antioch (925) 754-6622
_____________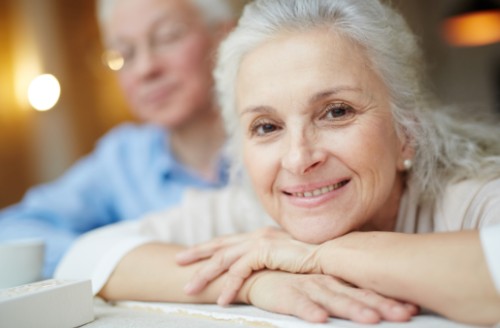 TURNING 65 OR NEW TO MEDICARE?
Turn to your local sales agent for a free consultation*
Let's talk about what you want and need in a Medicare plan, and figure out which plans would be best for you.
- In Contra Costa Call -

_____________
A Contra Costa Top 40 Musician Event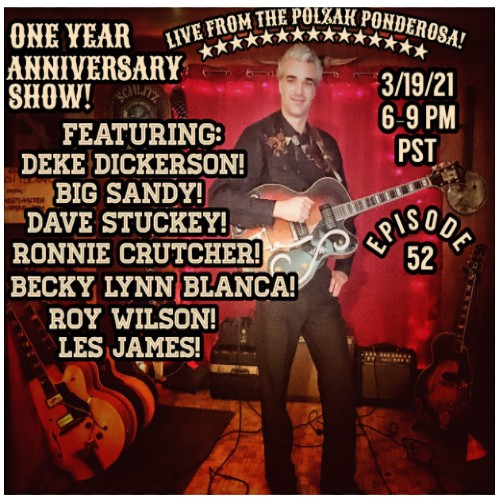 Live From The Polzak Ponderosa
Friday, March 19th @ 6-9 PM
_____________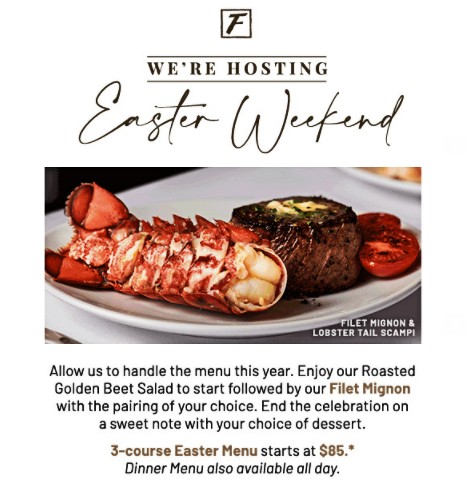 1685 Mt. Diablo Blvd., Walnut Creek (925) 287-0297
_____________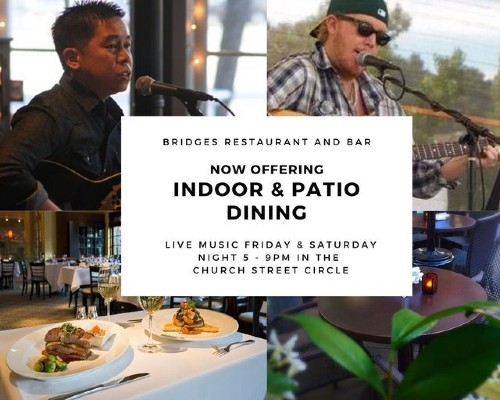 Bridges Restaurant & Bar
44 Church St., Danville (925) 820-7200
Reservations Recommended
_____________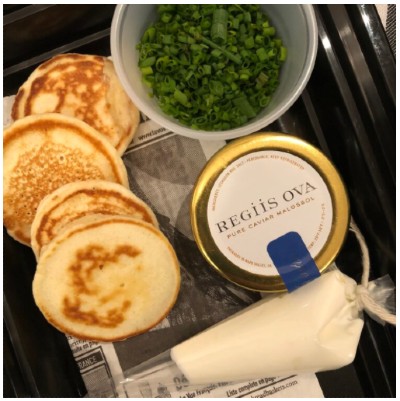 Imported elegant caviar with a robust nutty flavor and buttery finish. Comes with chives, creme fraiche and house made blini. 30g serves 1-2 people.
Our caviar is from Regiis Ova Caviar by Chef Thomas Keller. Regiis Ova's Ossetra caviar is a lustrous delight that inspires fierce loyalty. This elegant caviar arouses the palate with a robust, nutty flavor and buttery finish. The egg color ranges from light brown to dark brown. The firm eggs gently pop as you pearl them in your mouth with complete satisfaction.
Chef Thomas Keller's Regiis Ova Caviar ("Royal Egg" in Latin) is an affordable, farm-raised, and sustainably harvested caviar company based in California's Napa Valley. Regiis Ova Caviar was founded by Keller and caviar expert Shaoching Bishop in 2018. Sourced from sturgeon farms in the U.S., Asia, and South America, the seasonal roes are rotated regularly and naturally flavored by chefs at the three Michelin-starred The French Laundry.
Reve Bistro
1960 Moraga Rd., Lafayette (925) 385-0793
_____________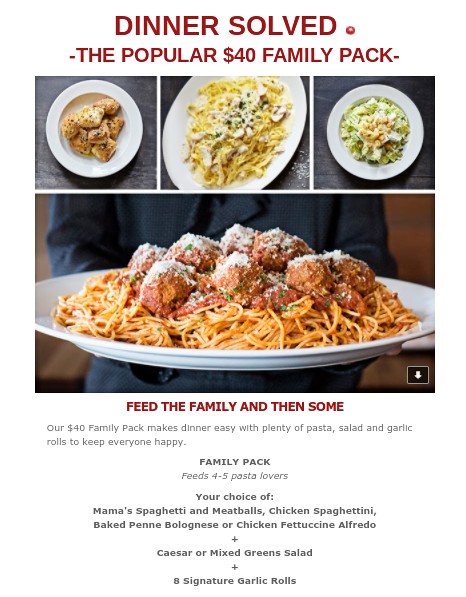 1325 N. Main St., Walnut Creek (925) 930-9999
_____________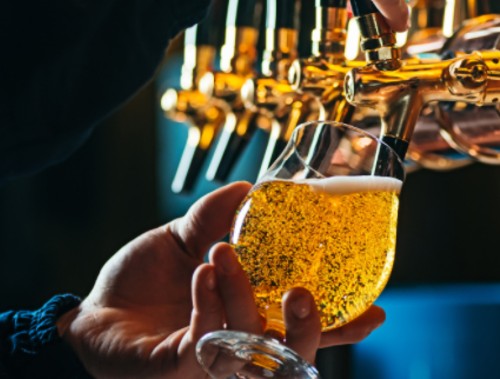 Draft Beer To Go
Growlers & Crowlers Sold & Refilled
See Our Rotating List of Craft Beers
Over 600 Beer Brands in the Bottle Shop
While You're Here Pickup Some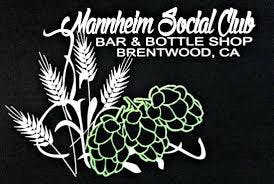 Mannheim Social Club
561 First St., Brentwood
To Order Call (925) 513-2300
_____________
Breakfast, Lunch & Dinner
On Our New All-Weather Patio
Please call (925) 706-4233 for info, ordering, and reservations.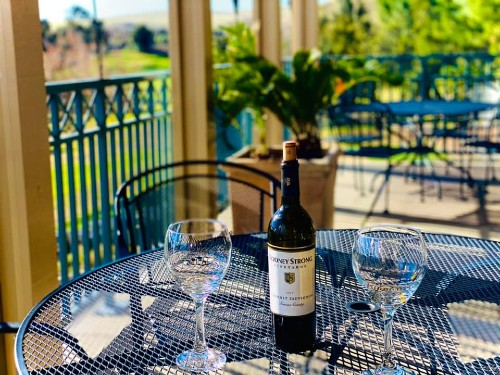 The Perfect Setting Every Time
Ceviche Stuffed Avocado $16
Spicy Clams $16.50
Ahi Tuna Tostadas $18
Classic Caesar Salad $11
Crispy Chicken Cobb $16
Monster Beef Dip $16
Masters Bacon Cheeseburger $15
Fish Chips $16.50
Bistro Steak Trio $23
Rib Bundle Feeds 4 $60
Fajita Bundle Feeds 4 $60
Rib Eye Bundle Feeds 2 or 4 $60

Lunch Wed-Sat 11-3 PM; Dinner Mon-Sun until 8:00 PM;
Breakfast Service Sat & Sun 8:00 AM - 11:00 AM
Driving Range Open Daily 6:00 AM - 9 PM
Have You Tried the New Finn Golf Scooters?
Golf Lessons For All Ages & Skill Levels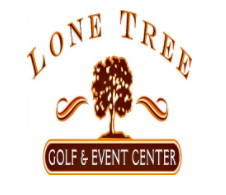 4800 Golf Course Rd., Antioch
(925) 706-4220
_____________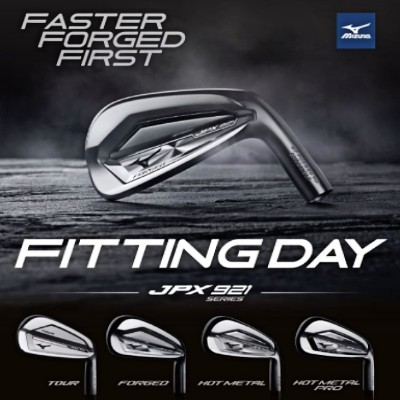 Friday, March 19th, 1-5 PM
Get fit like a pro, safely, by appointment only
Lone Tree Golf Course
(925) 706-4220
_____________
Open 11-8 for Patio, Take-Out, and Doordash.
Celia's Mexican Restaurant
Antioch 754-1355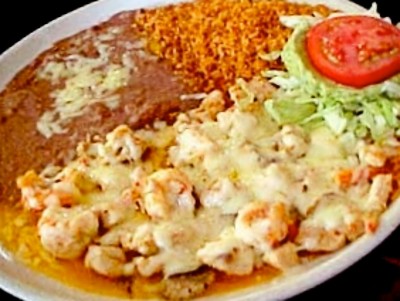 Crab, prawns, and chicken sautéed in wine, with onions, tomatoes, and mushrooms topped with Monterey Jack, served with rice & tortillas.
Patio Dining Is Open, Other Popular Dishes
COMBO FAJITAS $18.50
STEAK PICADO $18.75
TWO ENCHILADAS $14.95
COMBO APPETIZER $13.25
For Lunch or Dinner 7 Day A Week

or Doordash for delivery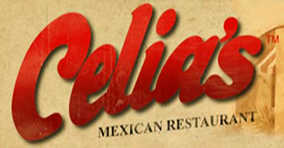 523 W. 10th St., Antioch
Call (925) 754-1355 For Pick Up
Open Daily 11:00 AM - 8:00 PM
_____________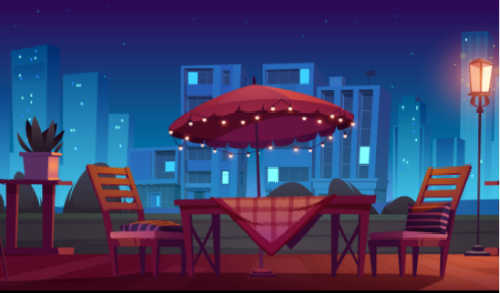 Restaurants Open in Contra Costa County Mar 2021
100 Popular Meals @ Top Contra Costa Restaurants
_____________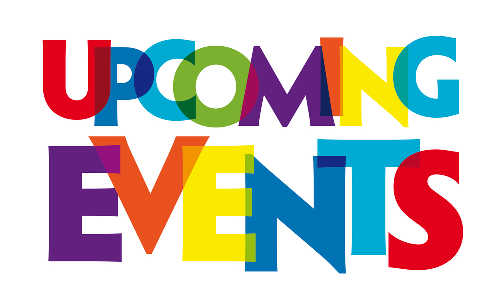 Family Fun Night @ Solano Drive-In
_____________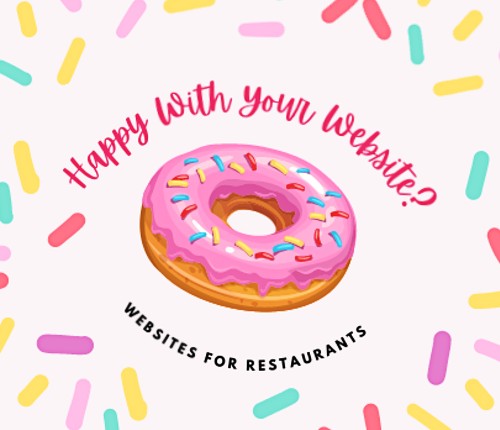 Are You Happy With Your Website?
Next SPOTLIGHT
Thursday, Mar 25th
Want to Grow Your Contra Costa Restaurant?
Call Frank MacCallister (925) 325-0934