Friday, April 24th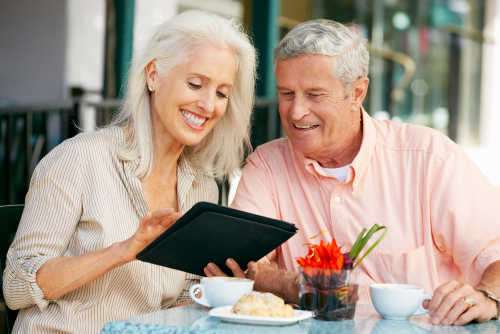 Online Food Fun For The Weekend
Every day more and more restaurants are going online with their menus. Included is a curbside pickup of cocktails, draft beer, and wines with your food order. If you can pick up great, it will save you and the restaurant money but food delivery beats cooking and cleanup any night. Order something tasty and stay safe this weekend.
Editor's note. You'll see I often link delivery website menus. They can be painfully slow but I do this because oftentimes they are the most readable. If your intention is to order for pickup you can still use these menus. Also, it doesn't hurt to ask the restaurant if they deliver? They might. Also, if enough people ask they may bring someone back to work for delivery. Grubhub, Doordash, Uber Eats, etc., are expensive for restaurants to use.
_____________

Call 634-1025 For Curbside Pickup or Doordash Delivery Wed-Sun 4:00 PM - 7:00 PM.
Quite possibly the best restaurant in East County. Great food, service, and ambiance (when we eat inside again). Friendly staff delivering a cut above the expected. Friendly, family people.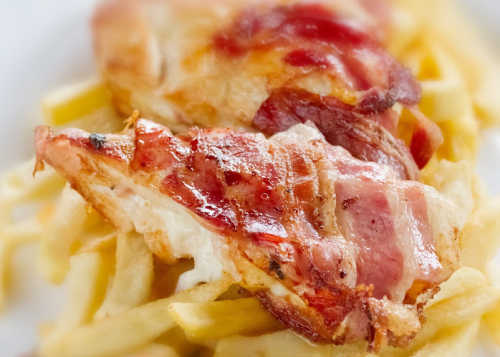 Call 634-1025 to order
Chicken Saltimbocca $19.95
Choice of Soup or Salad. Chicken smothered with Prosciutto & Mozzarella in Marsala wine. Served with Pasta and Fresh Vegetables. Call in for safe pick up or order delivery with DoorDash.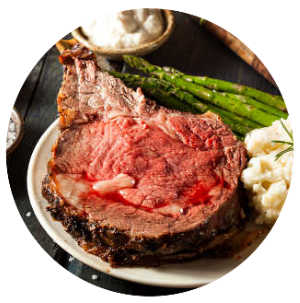 Sunday Only! Call 634-1025 To Order.
Prime Rib for Two & Bottle of Wine $46
Choice of Soup or Salad, Potato, Fresh Vegetables, Bread, and a Bottle of House Wine.
| Dinner Menu For Calling & Curbside Pickup |
| Order Online For Doordash Delivery |
Specialties | From Grill | Appetizers | Soups | Salads | More
Available For Curbside Pickup or Doordash Delivery Wed-Sun 4:00 PM - 7:00 PM.
Cap's Restaurant
144 Oak St., Brentwood
To Order Call (925) 634-1025
_____________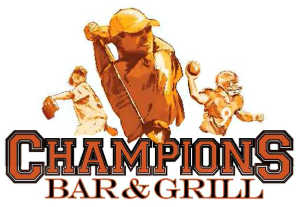 Call 706-4220 x4 For Curbside Pickup 7 Days 11:00 AM - 7:00 PM.
The name of the place is Lone Tree Golf & Event Center. Every year they host more than 300 plus Weddings, Celebrations, Civic, Business, and Association events. Attention to detail, professional staff, and excellent food preparation are vital for success in this business. Expect top-shelf at Champions Bar & Grill now with online food ordering.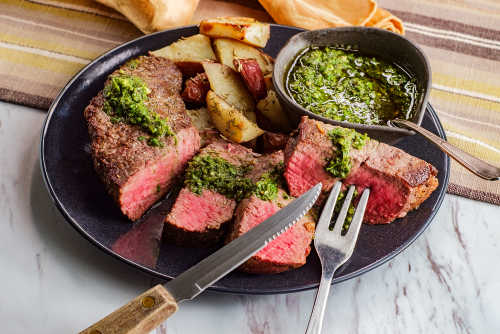 Order a BBQ Tri-Tip Dinner Bundle Online $55
A Complete Dinner for 4 People.
Flavorful BBQ Tri-tip with an accompanying Tray of Smoked Sausage & Grilled Onions, Baked Beans, Fresh made/Homemade Potato Salad, House Cole Slaw, Hawaiian Rolls, Fresh Baked Cookies Delicious!
Other Bundles To Enjoy
# Rib Bundle $55
# Fajita Bundle includes 32 oz margarita $65
# Burgers & Chicken Strips $50
# Chicken Cordon Bleu $65
# Also serving Sunday Breakfast 7 AM - 12 Noon
Also Available for pickup Beer, Wine, Cocktails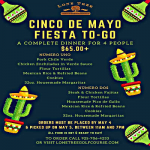 Order A Cinco de Mayo Fiesta To-Go #1
Order A Cinco de Mayo Fiesta To-Go #2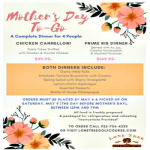 Order a Mother's Day To-Go Bundle
Available For Curbside Pickup 7 Days 11:00 AM - 7:00 PM.
Lone Tree Golf & Event Center
4800 Golf Course Road, Antioch
To Order By Phone Call...(925) 706-4220 x 4
_____________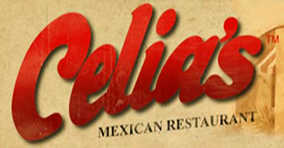 Call 754-1355 for Curbside Delivery Mon-Sun 11:00 AM - 8:00 PM.
Antioch's favorite Mexican Food Restuarant since Sept 1997. All your favorites including appetizers, soups, salads, and seafood. Experienced friendly staff and now you can order everything online for pickup or use DoorDash if you prefer delivery.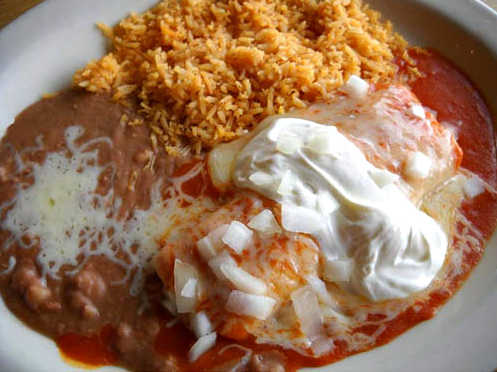 What's your Celia's Dinner Favorites?
# CRAB ENCHILADAS real crab, sour cream, onions $18.50
# CARNITAS ABOBADAS, chicken or steak with Anchote $17.75
# STEAK PICADO Beef, vegetables, tomato sauce $17.75
# COMBO FAJITAS steak, chicken or combo $17.50
# CHICKEN EN CREMA onions, bell pepper, spices $16.75
# CANCUN PLATTER crab, prawns, chicken, wine $18.50
| Order Online For Curbside Pickup |
| Order Online For Doordash Delivery |
Celia's Mexican Restaurant
523 W. 10th St., Antioch
(925) 754-1355
_____________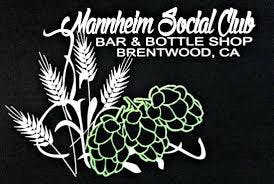 Call 513-2300 for curbside delivery. Open Thr-Sat 1 PM - 8:00 PM; Sun-Wed 1:00 PM-6:00 PM
Craft Beer headquarters in the east bay. 64 craft beers on tap. Bottling Growlers & Crowlers. Purveyors of 300 more beer brands and wines in the bottle shop. Call your order in for safe curbside pickup in Brentwood.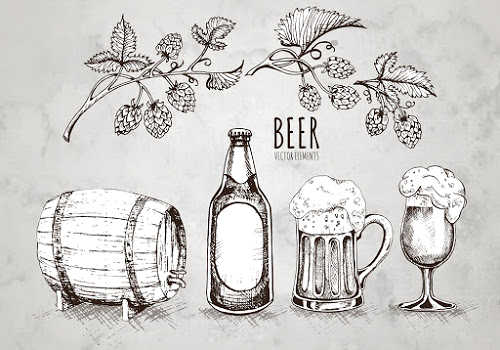 Call 513-2300 To Order Curbside Beer Pickup!
Growlers | Crowlers | Bottles & Cans
38 Tasty Crowler Draft Beers also 200 More Beer Brands in the Bottle Shop For Safe Pickup!
Crowlers & Growlers filled for safe curbside pickup. Choose IPA's, Fruit Beers, Imperials, Hefeweizens, Wheat Beers, American Ambers, Pale Ales, Scotch Ales, Blondes, Porters, Imperial Stouts, Sours, we have what you are looking for. ABV range from 4.0 - 11.5. Crowlers $8 to $18 each. See the website for details.
Top 5 Beers for April
#1 Bombay by Boat Earthy and rich with hop oils IPA...crowler $8
#2 Maui Waui Tropical, West-Coast style IPA...crowler $12
#3 Shatter Cone Intensely aromatic, a bouquet of stonefruit, IPA...crowler $12
#4 The Bad Apple, Imperial style cider...crowler $14
#5 Apricot Wheat with natural apricot essence...crowler $12
Click Below and Choose Tap for Crowler Beers or Bottle Shop for bottled beer selection & pricing.
Mannheim Social Club
561 First St., Brentwood
To Order Call (925) 513-2300
_____________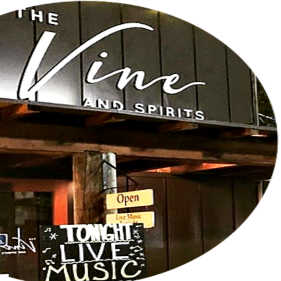 Call 820-7210 for curbside delivery Wed-Sun 4:00 PM - 8:00 PM!
# Skinny Margarita serves 3 add ice $18
# Avissi Prosecco Extra Dry 50% off $20
# House Pizzetta Fra' Mani Salame Calabrese, sun-dried tomato $8
# Smoked Bacon Mac 'n Cheese $10
# Asparagus, Baby Spinach & Oakdale Gouda Risotto $16
# Grilled Prawn Sesame Noodle Salad $18
Available For Pickup & Delivery
Vine & Spirits
44 Church St., Danville
(925) 820-7210
_____________
Businesses Open
Check out the list of open businesses on these sites.
1. https://www.celiasantioch.com/, Antioch.
2. https://www.capsrestaurant.com, Brentwood
3. https://www.stickychickenandribs.com/, Brentwood
4. Hillcrest Taphouse, Antioch
5. Restaurant Fiore, Concord
6. Luna Restaurant, Concord
7. Ricks on Second, Antioch
8. Rivertown Sweets, Antioch
9. Bridgehead Cafe, Antioch
10. Mac's Old House, Antioch
11. Straw Hat, Brentwood
12. Sweeney's Grill, Brentwood
13. La Fuente Mexican Food, Brentwood
_____________
Next SPOTLIGHT
Friday, May 1st
Want to Grow Your Contra Costa Restaurant Business?
Call Frank MacCallister (925) 325-0934