ContraCostaLive.com SPOTLIGHT
Thursday, August 12th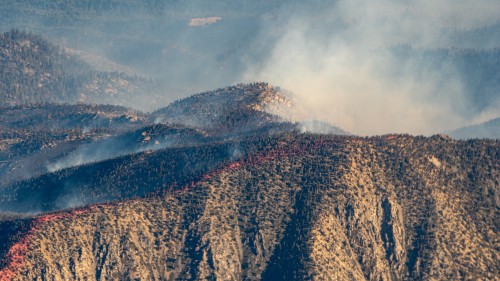 The Dixie Fire is Huge
News reports say this is the 2nd largest fire ever in California. Since its start, July 14th, it's consumed nearly 1,000,000 acres. I have no idea what 1,000,000 acres looks like. Google says Contra Costa County is 458,000 acres. That makes the Dixie fire twice as large as Contra Costa County. Now, that's a lot of ground. See the burn map.
_____________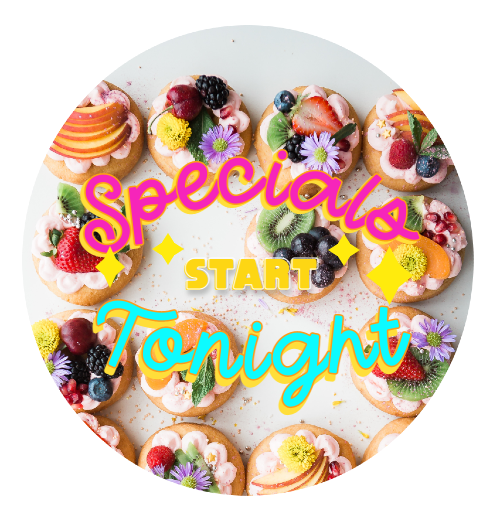 Thursday - Saturday Meal Specials
Charcuterie, Crab Louie, Pesto Cheese Ravioli, Cedar Plank Salmon, Lamb Chops, Prime Rib, and More.
Enjoy A Meal on our Beautiful Patio
or in our Air Conditioned Dining Room.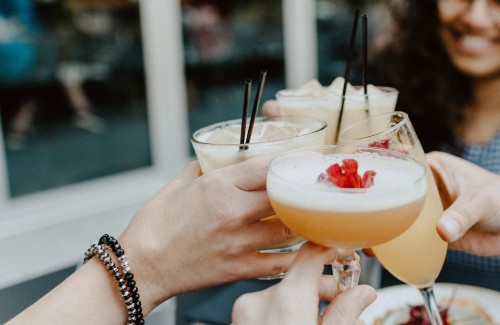 Sunday Brunch Buffet Is Back!
Without Cocktails It's Just Breakfast
Oysters, Prawns, Mussels on ice, Prime Rib, & Ham at the Carving Station, Biscuits & Gravy, Salmon, Cheese & Capers at the Bagel Bar, Salads, Fish, Dessert Bar, and Mimosas.
Served every Sunday 10:00 AM to 2:00 PM
Adults $35.95++ Kids $16.95++ plus 20% group service fee for Sun Brunch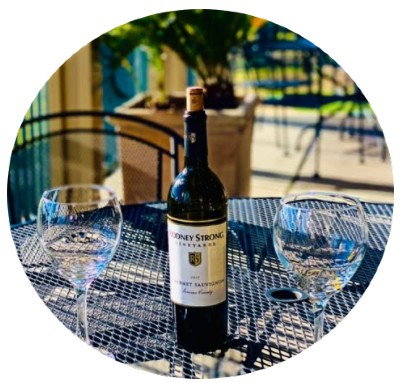 Patio Dining Is Wonderful
Lunch Wed-Sat 11-3 PM; Dinner Mon-Sun until 8:00 PM;
Breakfast Service Sat & Sun 8:00 AM - 11:00 AM
Driving Range Open Daily 6:00 AM - 9 PM
Have You Tried the New Finn Golf Scooters?
Golf Lessons For All Ages & Skill Levels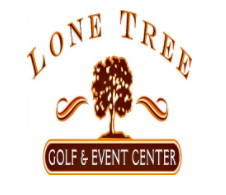 4800 Golf Course Rd., Antioch
(925) 706-4220
_____________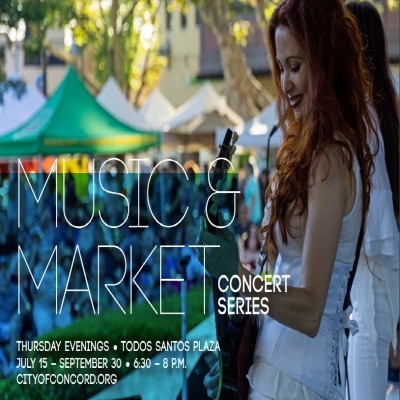 Live Music & Fun for Thursday, August 12th
CARLOS XAVIER... Todos Santos Plaza, Concord
CHRIS ESTES... Rocco's Ristorante Pizzeria, Walnut Creek
MARIACHI SAN MIGUEL... Celia's Mexican Restaurant, Antioch
FOOD TRUCK THURSDAY... Waterpark, Antioch
_____________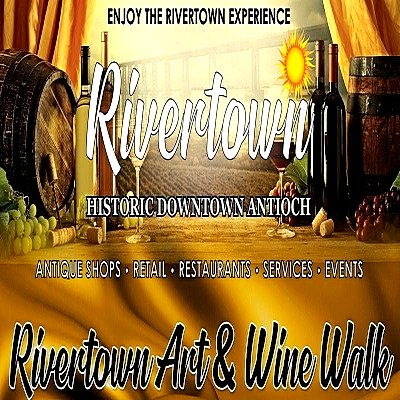 Saturday, Aug 14th, 3-9 PM
This Fun Outdoor Event is Free to the Public,
Over 30 Artists & Handcraft Vendors, Live Music from JuSusan Austin, and The Company Band.
Food from our Great Downtown Restaurants!
$20 Per Person to Sample 15 Varieties of Great Local Wine.
_____________
Cap's Restaurant, Brentwood
Expect The Best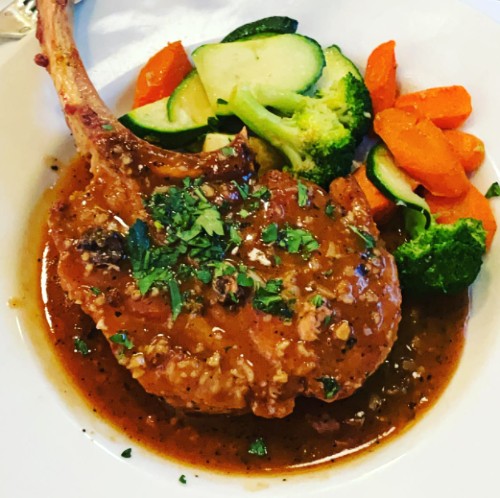 Apple Brandy Demi a New Special
Other Popular Entrees This Week Include
NY Steak with Roquefort Butter $53.95
Pan-Fried Sandabs with Capers $26.95
Pork Chop Parmigiana $24.95
Filet Mignon & W. Australian Lobster $84.95
Be Amazed!
Enjoy an afternoon up close and personal with medium Cindy Kaza.
AN AFTERNOON WITH MEDIUM CINDY KAZA
Great chance to see her up close! Tickets are $25.
MARIO HODGE COMEDY SHOWS 8/20 & 8/21
KABEEZY COMEDY SHOW 9/24 & 9/25

Call to Order Pickup & Reservations
144 Oak St., Brentwood
Call (925) 634-1025
Mon & Tue 4-9PM; Wed-Sat 11-3 & 4-9PM; Sun 4-9PM
_____________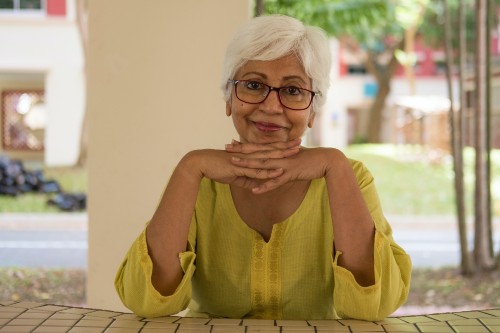 Turn to your local sales agent for a free consultation*
Let's talk about what you want and need in a Medicare plan, and figure out which plans would be best for you.
- In Contra Costa Call -

Call Jessica (925) 375-0390
I Called She Is Very Helpful & Knowledgeable, Thanks, Jessica! Frank M.
_____________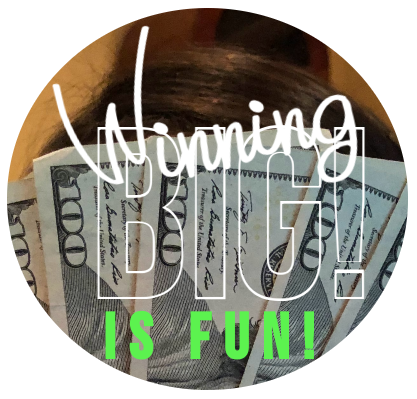 Tonight! Play Texas Hold'em $4/$8
Casino Now Open Tue-Sun
Gaming Begins Tue,Wed & Thr @ 5:30; Fri-Sun @ 4:00 PM
Do you miss live poker & blackjack action? Stop by tonight and get your game back in tune. COVID-19 safety measures in effect. Stop in and have some fun again!
Sports Bar Opens Mon-Fri @ 11 AM;
Sat & Sun @ 10 AM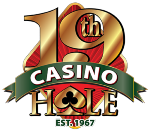 19th Hole Casino & Sports Bar
2746 West Tregallas Road, Antioch (925) 757-6545
The 19th Hole is hiring experienced POKER DEALERS, must be 21.
_____________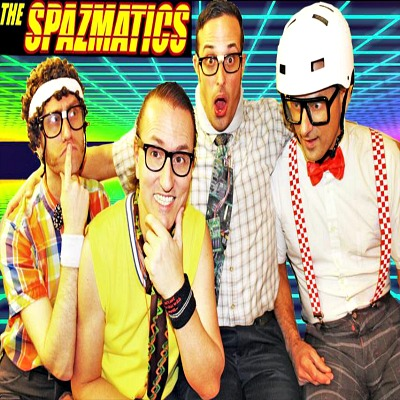 Live Music & Fun for Friday, August 13th
SPAZMATICS... Dan's Irish Pub, Walnut Creek
DOUG HAUSER... Back Forty Texas BBQ, Pleasant Hill
HIPSTER PARTY... Roxx on Main, Martinez
SWEET CITY BLUES... Riggers Loft Wine Company, Richmond
BLUES HEALERS... Clayton Club, Clayton
MATT BOLTON... Calicraft Brewing, Walnut Creek
CHARLES WHEAL BAND... Hazy BBQ, Danville
CHRIS AHLMAN... Residual Sugar, Concord
_____________
Best Mexican Food in Town!

CANCUN PLATTER $19.50
COMBO FAJITAS $18.50
STEAK PICADO $18.75
TWO ENCHILADAS $14.95
COMBO APPETIZER $13.25
Patio & Inside Dining Available
Pickup & Delivery 7 Days A Week!

or Doordash for delivery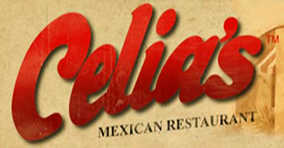 523 W. 10th St., Antioch
Call (925) 754-1355 For Pick Up
Open Daily 11:00 AM - 8:00 PM
_____________
It's Rocking This Weekend! Come Join the Fun!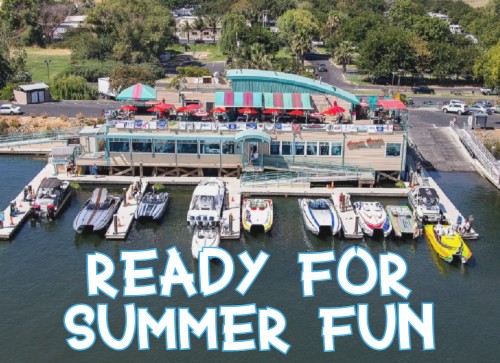 Riverfront Dining & Upstairs Cocktail Deck
The menu includes Calamari Steak Dore, Halibut, Prime Rib, Seafood Linguini & more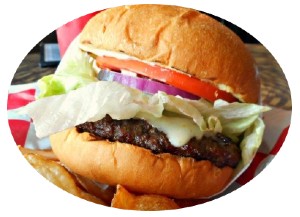 Try The 1/2 lb Barge Burger $12!
1/2 pound KOBE beef blend this is one great burger! Served with Sugar Barge secret sauce, lettuce, tomato, onion, french fries, and the best waterfront views on the Delta.
Also, Try the Steamed Clams $18
Fresh Clams, White Wine, Garlic, Butter, Scallions, Tomato & Parsley
Restaurant Hours
Thurs. 11 a.m. - 8 p.m. Indoor Only
Fri., Sat. & Sun. 11 a.m. - 8 p.m. Outdoor
Fri. & Sat. 4 p.m. - 9 p.m. Indoor
Sun. 4 p.m. - 8 p.m. Indoor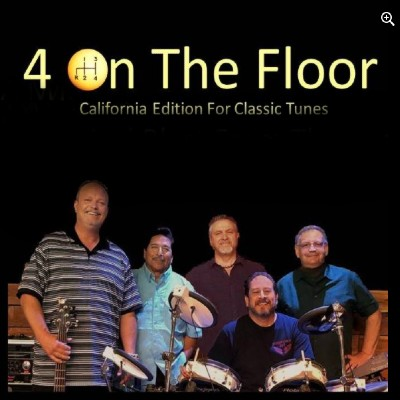 Live Music! 4 On The Floor, Sat @ 4 PM
RV RESORT | CAMPING | BOAT RENTAL | STORE, GAS & LAUNCH
Sugar Barge RV Park & Marina
4515 Willow Road, Bethel Island (925) 684-9332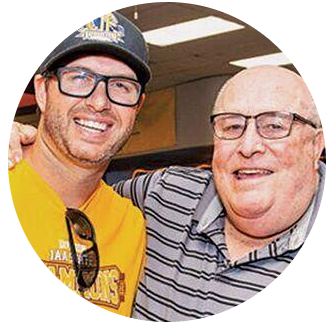 Press file photo. Harvest Park Bowl owner Jim Wangeman (right), seen here with former Liberty High School football coach Ryan Partridge, has sold the business after about 27 years.
Community legend Jim Wangeman sells Harvest Park Bowl
Don Huntington, Correspondent
Jim Wangeman has been a Rotarian for nearly five decades and a member of the Brentwood Rotary for 25 years of that time. For ten years, he served on the Brentwood REACH Project that provides resources to assist in the recovery of local alcohol and drug abusers. He was one of the founders of the Brentwood Police Activity League (PAL)...
Good luck Jim I've enjoyed working with you and Harvest Park Bowl for more than 20 years. Frank MacCallister
_____________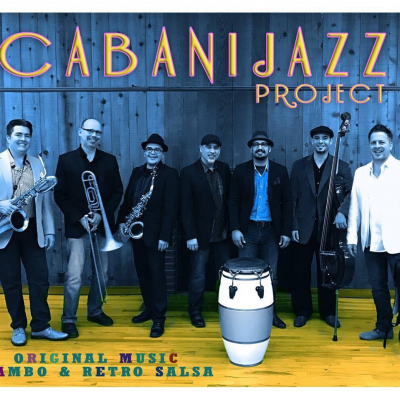 Live Music & Fun for Saturday, August 14th
CABANI JAZZ... Roxx on Main, Martinez
4 ON THE FLOOR... Sugar Barge, Bethel Island
INFLATABLES... Dan's Irish Pub, Walnut Creek
TRIPLE TREBLE... Clayton Club, Clayton
COCKTAIL MONKEYS... The Grove, Clayton
EVAN BISSELL... Vine & Spirits, Danville
PAUL TROMBETTA... Back Forty Texas BBQ, Pleasant Hill
MEDIUM CINDY KAZA... Cap's Restaurant, Brentwood
SATCHMO'S GHOST... Riggers Loft, Richmond
TOUR ANTIOCH SAND DUNES... Fulton Shipyard Rd., Antioch
SPEEDWAY RACING... Antioch Speedway, Antioch
_____________
Pick Up Cherries & Berries Now!
Farmers' Markets Open at 9:00 AM for seniors.
Saturday's Danville Pinole Brentwood Orinda Walnut Creek
Sunday's Martinez Walnut Creek
Tuesday's Concord
_____________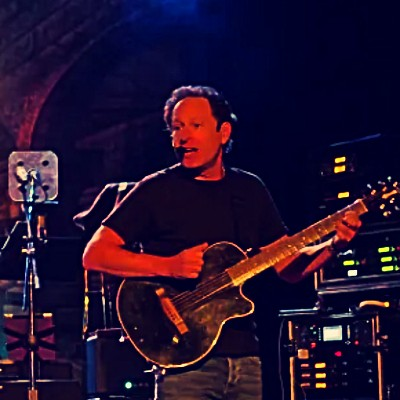 Eric Eckstein is a local bay area musician with a unique style of guitar playing. As a "finger-picker" Eric is able to cover a wide range of musical styles from contemporary to classic. His repertoire includes blues and folk music, classic rock, jazz standards as well as songs from today's contemporary artists. Originally from New York, where Eric played the Greenwich Village music scene as a frontman for the band Boyzlife until moving out west Eric is also an accomplished post-production engineer and was one of the founding partners of One Union Recording Studios in San Francisco https://youtu.be/fOvCxwsfEWA
*
See the Beverage Lineup in the Calicraft Brewing Taproom
*
A SIP & SLIDE Food Truck 12-8 PM
Serving Southern Fried Beef, pimento cheese, peppers & fries
*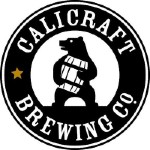 2700 Mitchell Drive, Walnut Creek (925) 478-8103
_____________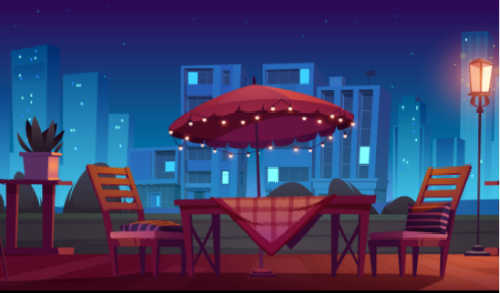 Restaurants Open in Contra Costa County August 2021
100 Popular Meals @ Contra Costa Destination Restaurants
The Best Happy Hours in Walnut Creek
_____________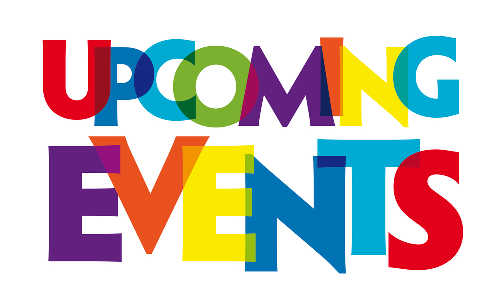 NUTCRACKER AUDITIONS... Sun., 8/15, Pittsburg
EATS & BEATS... Tue, 8/17, Giacomelli Park, Pittsburg
VIBES CONCERT SERIES... Wed, 8/18, Veranda, Concord
FREE NATIONAL PARK DAY... Wed, 8/25, Everywhere
NOTES 4 HOPE BENEFEST... Sat., 8/28, Commons Park, Moraga
FIRST WED...Wed., 9/1, Walnut Creek
2021 KIDFEST... Sat,- Mon., 9/4-9/6, Concord
GOURMET GALLUP... Thr., 9/9, Walnut Creek
CLASSIC CAR SHOW... Sat., 9/11, Orinda
LAFAYETTE ART & WINE... Sat & Sun 9/18 & 9/19, Lafayette
JET TEAM GALA... Sat., 9/18, Byron Airport, Byron
WALNUT FESTIVAL...Thr-Sun, 9/23-9/26, Walnut Creek
HEART OF OAKLEY... Sat., 9/25, Oakley
SUGARTOWN FESTIVAL... Sun., 9/26, Crockett
ANTIOCH SPORTS LEGENDS GOLF... Fri., 10/1, Lone Tree, Antioch
ART & WINE FESTIVAL... Sat-Sun., 10/9 & 10/10, Pleasant Hill
_____________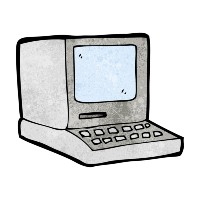 Not Happy With Your Restaurant Website?
See A New Website For Your Restaurant. Includes Online Store, and Email Tools $200
Call Frank (925)325-0934 for details.
Next SPOTLIGHT
Thursday, August 19th
Want to Grow Your Contra Costa Restaurant?
Call Frank MacCallister (925) 325-0934