ContraCostaLive.com SPOTLIGHT
Thursday, August 19th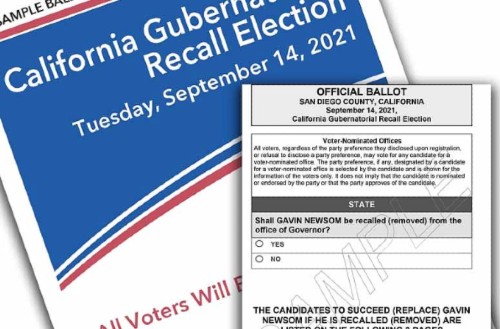 It's Time To Vote Again
First, you vote "yes" or "no" on Newsom being recalled. Then you vote for one of 46 candidates for governor if Newsom is removed. According to the Secretary of State to be a candidate for governor you had to pay $4,200 or gather 7,000 signatures to be on the ballot (I guess that's why we have 46 candidates). If you choose to write a positioning statement (Official Voters Guide) that's $9,800 extra. If there is a recall of the governor I think the new one will come from the 34 candidates who are in the GUIDE (so that's 12 I don't have to research). As a registered independent I will read the write-ups and choose a candidate regardless of their party.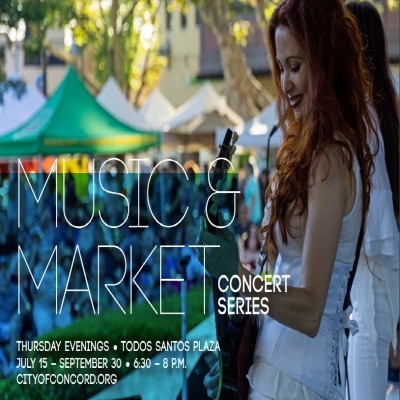 Live Music & Fun for Thursday, August 19th
925 BAND... Todos Santos Plaza, Concord
AUDIO MYNDE... Mike Hess Brewing, Walnut Creek
ERIC ECKSTEIN... Rocco's Ristorante Pizzeria, Walnut Creek
BRIEFCASE BLUE BROS... Broadway Plaza, Walnut Creek
MARIACHI SAN MIGUEL... Celia's Mexican Restaurant, Antioch
FOOD TRUCK THURSDAY... Waterpark, Antioch
_____________
Cap's Restaurant, Brentwood
Expect The Best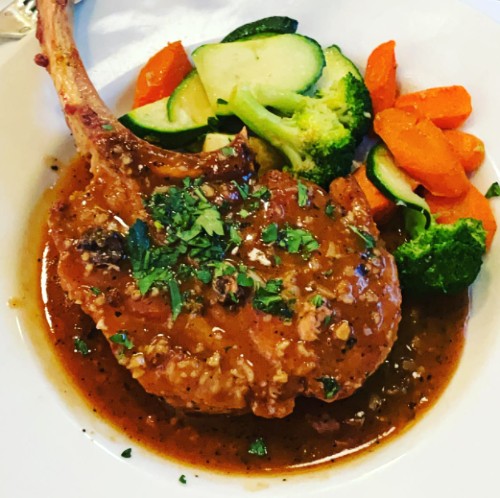 Apple Brandy Demi a New Special
Other Popular Entrees Include
NY Steak with Roquefort Butter $53.95
Pan-Fried Sandabs with Capers $26.95
Pork Chop Parmigiana $24.95
Filet Mignon & W. Australian Lobster $84.95
Have A Lot of Laughs!
MARIO HODGE
is in the house for TWO NIGHTS OF COMEDY
Friday & Saturday, August 20th & 21st

See Mario and friends in our upstairs banquet room. It's like being in Vegas. Come early have a few cocktails and a great dinner. Tickets $20 on both nights.
Coming Soon!
KABEEZY COMEDY SHOW 9/24 & 9/25

Call to Order Pickup & Reservations
144 Oak St., Brentwood
Call (925) 634-1025
Mon & Tue 4-9PM; Wed-Sat 11-3 & 4-9PM; Sun 4-9PM
_____________
Best Mexican Food in Town!

CANCUN PLATTER $19.50
COMBO FAJITAS $18.50
STEAK PICADO $18.75
TWO ENCHILADAS $14.95
COMBO APPETIZER $13.25
Patio & Inside Dining Available
Pickup & Delivery 7 Days A Week!

or Doordash for delivery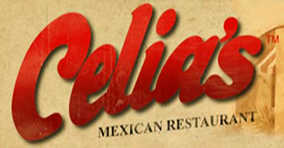 523 W. 10th St., Antioch
Call (925) 754-1355 For Pick Up
Open Daily 11:00 AM - 8:00 PM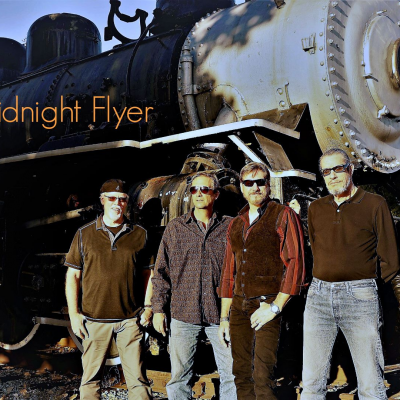 Live Music & Fun for Friday, August 20th
MIDNIGHT FLYER... Roxx on Main, Martinez
DOUG HOUSER... Back Forty BBQ, Pleasant Hill
HOT TUB MACHINE... Dan's Irish Pub, Walnut Creek
DELTA DEUCE... Clayton Club, Clayton
JINX JONES... 2PM Riggers Loft Wine Company, Richmond
ADRIAN WEST... 5PM Riggers Loft Wine Company, Richmond
JAMES REGAN... Calicraft Brewing, Walnut Creek
MARIO HODGE COMEDY SHOW... Cap's Restaurant, Brentwood
CHRIS AHLMAN... Residual Sugar, Concord
_____________
It's Rocking This Weekend! Come Join the Fun!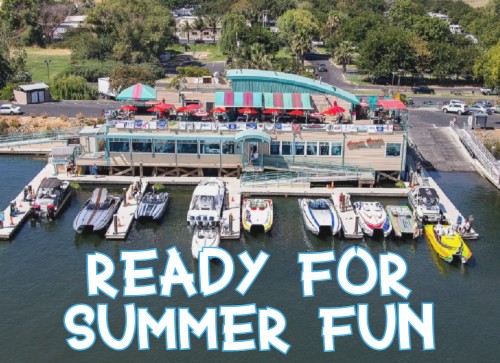 Riverfront Dining & Upstairs Cocktail Deck
The menu includes Calamari Steak Dore, Halibut, Prime Rib, Seafood Linguini & more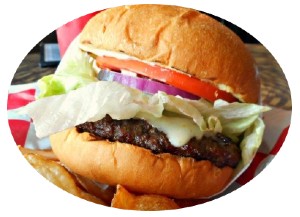 Try The 1/2 lb Barge Burger $12!
1/2 pound KOBE beef blend this is one great burger! Served with Sugar Barge secret sauce, lettuce, tomato, onion, french fries, and the best waterfront views on the Delta.
Also, Try the Steamed Clams $18
Fresh Clams, White Wine, Garlic, Butter, Scallions, Tomato & Parsley
Restaurant Hours
Thurs. 11 a.m. - 8 p.m. Indoor Only
Fri., Sat. & Sun. 11 a.m. - 8 p.m. Outdoor
Fri. & Sat. 4 p.m. - 9 p.m. Indoor
Sun. 4 p.m. - 8 p.m. Indoor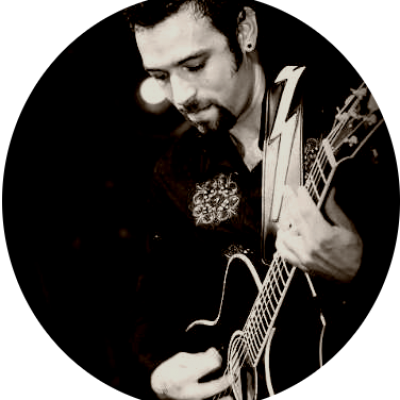 Live Music! Ben Benkert, Sat @ 4 PM
RV RESORT | CAMPING | BOAT RENTAL | STORE, GAS & LAUNCH
Sugar Barge RV Park & Marina
4515 Willow Road, Bethel Island (925) 684-9332
_____________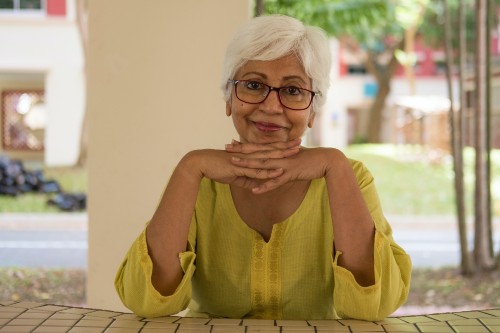 Turn to your local sales agent for a free consultation*
Let's talk about what you want and need in a Medicare plan, and figure out which plans would be best for you.
- In Contra Costa Call -

Call Jessica (925) 375-0390
I Called She Is Very Helpful & Knowledgeable, Thanks, Jessica! Frank M.
_____________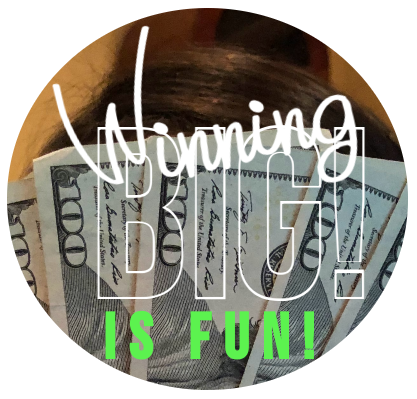 Tonight! Play Texas Hold'em $4/$8
Casino Now Open Tue-Sun
Gaming Begins Tue,Wed & Thr @ 5:30; Fri-Sun @ 4:00 PM
Do you miss live poker & blackjack action? Stop by tonight and get your game back in tune. COVID-19 safety measures in effect. Stop in and have some fun again!
Sports Bar Opens Mon-Fri @ 11 AM;
Sat & Sun @ 10 AM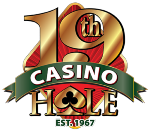 19th Hole Casino & Sports Bar
2746 West Tregallas Road, Antioch (925) 757-6545
The 19th Hole is hiring experienced POKER DEALERS, must be 21.
_____________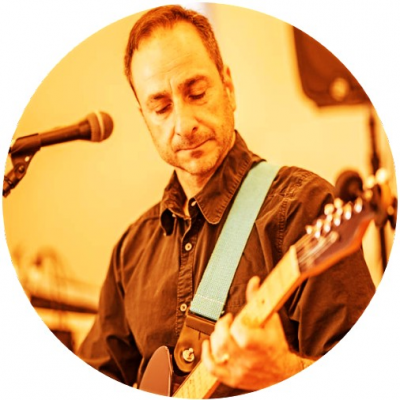 Live Music & Fun for Saturday, August 21st
ALEX DELUCA... Back Forty Texas BBQ, Pleasant Hill
BEN BENKERT... Sugar Barge, Bethel Island
19 HAND HORSE... Clayton Club, Clayton
DON BASSEY... Roxx on Main, Martinez
RIPTIDE... Riggers Loft, Richmond
BROOKS LUNDY... Rocco's Ristorante, Walnut Creek
MARIO HODGE COMEDY SHOW... Cap's Restaurant, Brentwood
SPEEDWAY RACING... Antioch Speedway, Antioch
_____________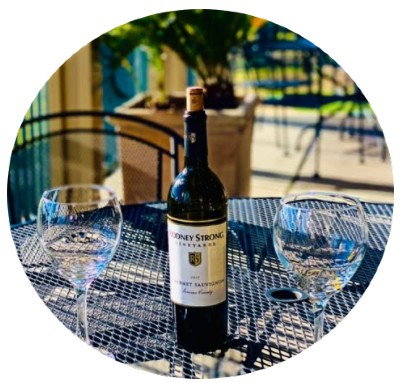 Enjoy A Meal on our Beautiful Patio
or in our Air Conditioned Dining Room.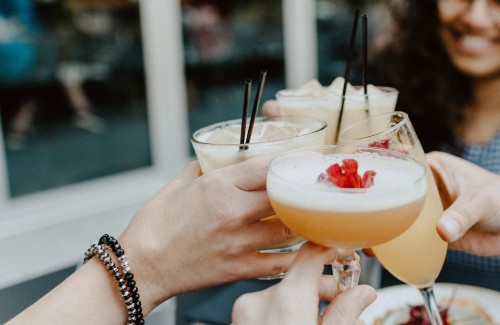 Sunday Brunch Buffet Is Back!
Without Cocktails It's Just Breakfast
Oysters, Prawns, Mussels on ice, Prime Rib, & Ham at the Carving Station, Biscuits & Gravy, Salmon, Cheese & Capers at the Bagel Bar, Salads, Fish, Dessert Bar, and Mimosas.
Served every Sunday 10:00 AM to 2:00 PM
Adults $35.95++ Kids $16.95++ plus 20% group service fee for Sun Brunch
Coming Soon!
Wed Aug 25th FAMILY STYLE DINNER BUFFET
Fri Sep 10th TAYLORMADE CLUB FITTING DAY
Lunch Wed-Sat 11-3 PM; Dinner Mon-Sun until 8:00 PM;
Breakfast Service Sat & Sun 8:00 AM - 11:00 AM
Driving Range Open Daily 6:00 AM - 9 PM
Have You Tried the New Finn Golf Scooters?
Golf Lessons For All Ages & Skill Levels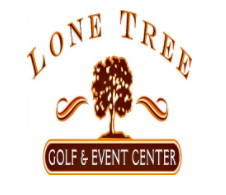 4800 Golf Course Rd., Antioch
(925) 706-4220
_____________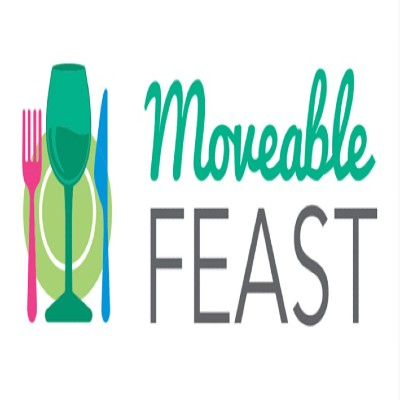 Wednesday, Aug 25th, 6:00 PM
Enjoy dining at three Walnut Creek restaurants, exclusive chef presentations, and art/history exhibits with this unique food/beverage tour!
Tickets $130
_____________
Pick Up Cherries & Berries Now!
Farmers' Markets Open at 9:00 AM for seniors.
Saturday's Danville Pinole Brentwood Orinda Walnut Creek
Sunday's Martinez Walnut Creek
Tuesday's Concord
_____________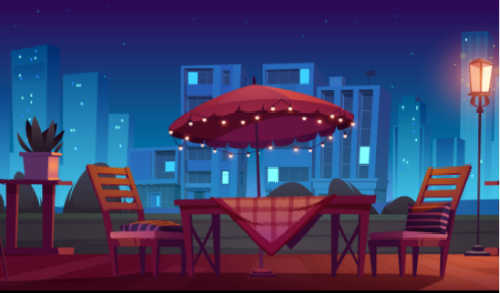 Restaurants Open in Contra Costa County August 2021
100 Popular Meals @ Contra Costa Top 50 Destination Restaurants
The Best Restaurants in Richmond, Point Richmond, Crockett, and Hercules
_____________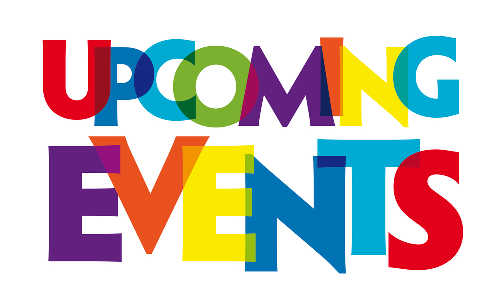 MOJITO MONDAY... Mon, 8/23, Havana, Martinez
FAMILY FUN NIGHT... Tue, 8/24, Solano Drive-In, Concord
EATS & BEATS... Tue, 8/24, Giacomelli Park, Pittsburg
FAMILY-STYLE DINNER... Wed, 8/25, Lone Tree Golf, Antioch
VIBES CONCERT SERIES... Wed, 8/25, Veranda, Concord
FREE NATIONAL PARK DAY... Wed, 8/25, Everywhere
NOTES 4 HOPE BENEFEST... Sat, 8/28, Commons Park, Moraga
FIRST WED...Wed, 9/1, Walnut Creek
2021 KIDFEST... Sat,- Mon., 9/4-9/6, Concord
GOURMET GALLUP... Thr, 9/9, Walnut Creek
CLASSIC CAR SHOW... Sat, 9/11, Orinda
JET TEAM GALA... Sat, 9/18, Byron Airport, Byron
OKTOBERFEST... Thr, 9/23, Lone Tree Golf, Antioch
WALNUT FESTIVAL...Thr-Sun, 9/23-9/26, Walnut Creek
HEART OF OAKLEY... Sat, 9/25, Oakley
SUGARTOWN FESTIVAL... Sun, 9/26, Crockett
ANTIOCH SPORTS LEGENDS GOLF... Fri, 10/1, Lone Tree, Antioch
_____________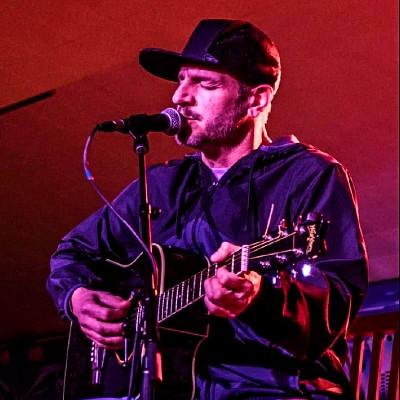 Adam Jacobs is an original folk-rock singer-songwriter whose career began in the late '90s with songs about social issues like war for profit, political corruption, relationships, and the injustices people face in this ever-changing world. Constantly touring, writing, and improving his craft Adams's musical adventure has taken him to every state in the country! The Florida Keys for Fantasy Fest, New Orleans for Mardi Gras, Austin, Tx for SXSW! Now with his latest record, The Puddin' Adam proves it doesn't take a huge production to produce great songs! He put together Solo acoustic recordings of a LIVE performance for Industry Reps @ Paradise Studios in Sacramento, California. Look out for Adam as he starts listing shows all over the Westcoast. https://adamjacobsmusic.com/ajb
*
See the Beverage Lineup in the Calicraft Brewing Taproom
*
A SIP & SLIDE Food Truck 12-8 PM
Serving Southern Fried Beef, pimento cheese, peppers & fries
*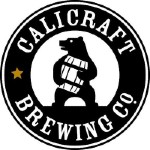 2700 Mitchell Drive, Walnut Creek (925) 478-8103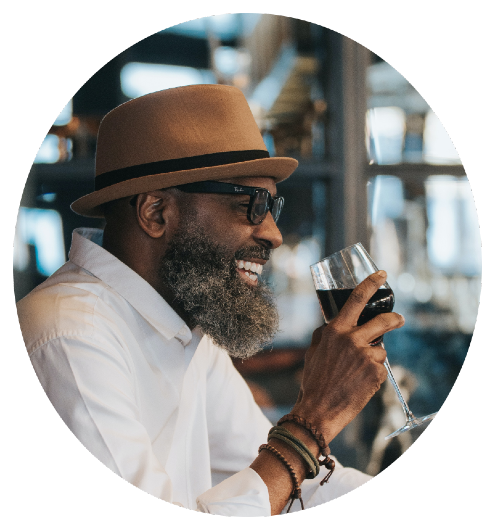 Why Is This Guy Smiling?
His restaurant plan is working. His website is helping him grow his business. Includes online store, event calendar, and email marketing tools. No PDF menus! See a new restaurant website for your business in days. Setup $695 and $159 per month. Stop at any time. Now that's something to smile about.
Call Frank (925) 325-0934 for details.
Next SPOTLIGHT
Thursday, August 26th
Want to Grow Your Contra Costa Restaurant?
Call Frank MacCallister (925) 325-0934