Friday, Sept 18th
Its Official Autumn Starts Tuesday
I'm happy the summer season is over. With no summer MUSIC FESTIVALS to go to this year, we might just as well move into fall. End the heat and wildfire season. Get one month closer to a COVID 19 vaccine. Let's move into the baseball playoffs and enjoy the start of the football season. Let's all pray for a mild fall season so restaurants can continue to serve us outside. Let's all try to finish strong this year. God bless us all.
_____________
Offer Ends Sunday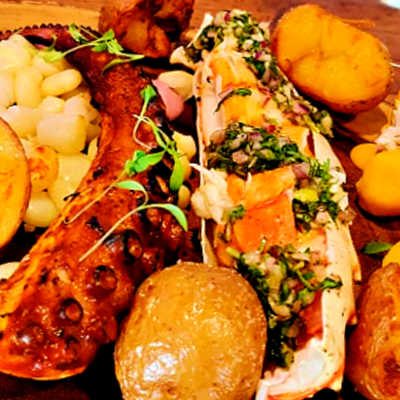 Grilled octopus anticucho, grilled Alaskan king crab with chimichurri sauce, and Dungeness crab causa.
This Peruvian favorite by award-winning Chef John Marquez, trained by famed chefs Gaston Acurio, Kevin Gin, and Thomas Keller (French Laundry).
Add a bottle of our house wine for $15
Chardonnay, Sauvignon Blanc, Cabernet or Malbec
(offer does not include tax or gratuity)
_____________
64 Craft Beers On Tap To Enjoy on the Patio Or Take Home in Crowlers and Growlers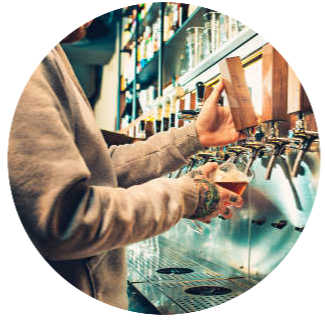 Open Daily 11:00 AM - 8:00 PM
Popular Menu Items
Cobb Salad Grilled Chicken, bacon, avocado, tomato, blue cheese crumbles $9.00
1/2 Rack of Ribs Fall-off-the-bone tender $10.75
Ribs, Chicken, Tri-Tip & Shredded Pork Our famous "Stop Sign Plate" $15
Enjoy Mannheim Two Ways (1) Patio Dining, (2) Call in for Curbside Pickup
See Our Rotating Beer List
400 More Craft Beers in the Bottle Shop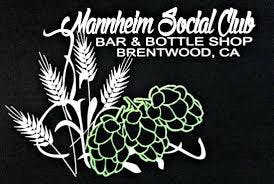 Mannheim Social Club
561 First St., Brentwood
To Order Call (925) 513-2300
_____________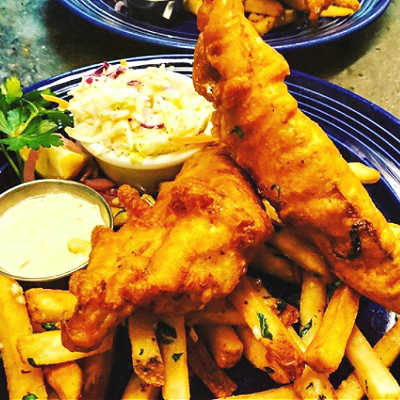 Rock cod, anchor steam beer batter, our own tartar sauce, regatta fries, and our own homemade coleslaw... $18
_____________
Patio Dining Tonight!
Call (925) 634-1025 For A Reservation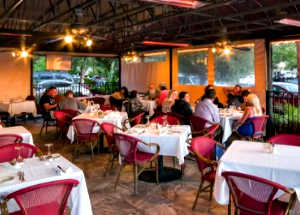 Sunday's Only!
Prime Rib Dinner for Two & Bottle of Wine $46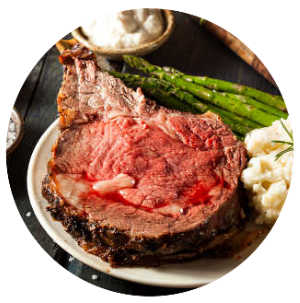 Choice of Soup or Salad, Potato, Fresh Vegetables, Bread, and a Bottle of House Wine.

Dine-In | Call & Order Pickup | Order Doordash
144 Oak St., Brentwood
Call (925) 634-1025
Serving Wed-Sun 4:00 PM - 7:00 PM.
Reservations Recommended
_____________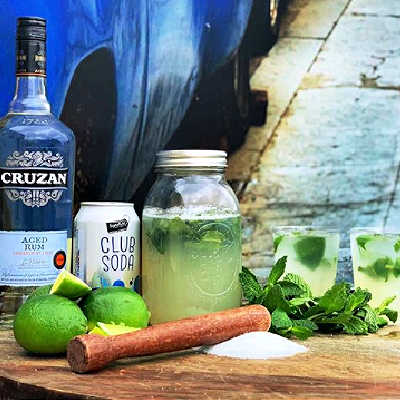 Save $10 to $12.50 on Mojito Monday
Order $55 worth of food and delivery is free within 25 miles of Martinez and that includes the Do-It-Yourself meals. Note: they leave room in the pitcher for you to add ice. Nice, I like it.
_____________
Baby shrimp & real crab meat mixed with lettuce, tomatoes, avocado slices, and jack cheese. Topped with your choice of dressing.
Enjoy this and any of your other Celia's favorites in our new outdoor sitting area.
Order Online for Pickup... or Doordash for delivery.
Celia's Mexican Restaurant
523 W. 10th St., Antioch
Call (925) 754-1355 For Pick Up
Open Daily 11:00 AM - 8:00 PM
_____________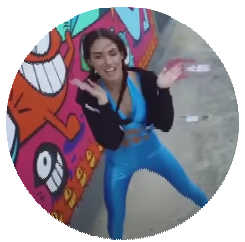 You've Probably Wondered... "How Does Frank, Eat & Drink Like He Does and Stay So Fit?"
The secret is when I'm working I'm listening to YouTube rock and roll. My mix has a shuffle tune mixed into the playlist and when I hear it I get up dance with the girls like a whirling dervish. Now you know my secret. Go ahead give it a try. It works for me.
_____________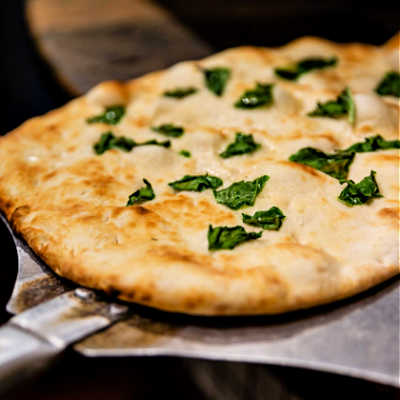 Chickpea Hummus, Cucumber Tzatziki, Marinated Olives, Cherry Tomatoes & Fresh Baked Lavash Bread... $16
_____________
Have You Heard About The Golfers Advantage Program?
Enjoy all the benefits, reduced Golf and Driving Range fees, and preferred tee times. Also, Clubhouse merchandise discounts, and Dining Room specials.
Ceviche Stuffed Avocado $15 and Bistro Steak Trio $23
Two of my favorite dishes. Sorry, the steak photo is so poor. I guess I was more excited about eating it than taking a good photo. Next time.
What Are You Hungry For?
Fish 'n Chips, Fish Tacos, Champions Burger, a Classic Caesar Salad?
Order Online For Curbside Pickup
Lone Tree Golf & Event Center
4800 Golf Course Rd., Antioch
(925) 704-4220 x4
Lunch Wed-Sat 11-3 PM; Dinner Mon-Sun until 8:00 PM;
Breakfast Service Sat & Sun 8:00 AM - 11:00 AM
_____________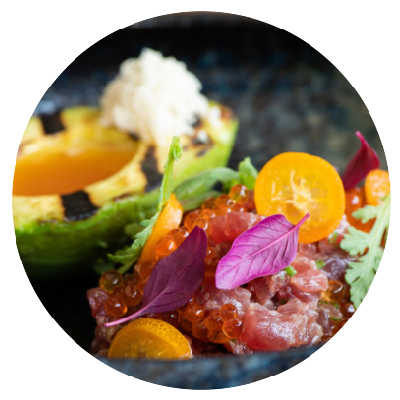 This is a NEW TAKEOUT & CATERING MENU for a popular Contra Costa restaurant. You can order for 1, 5 or 10 people. I like this sort of menu pricing on so many levels.
_____________
Friday
Wendy Tamis on Harp Tonight @ Reve Bistro
Saturday
Sunday
Monday
Tuesday
See the Entire Contra Costa Live Event Calendar
_____________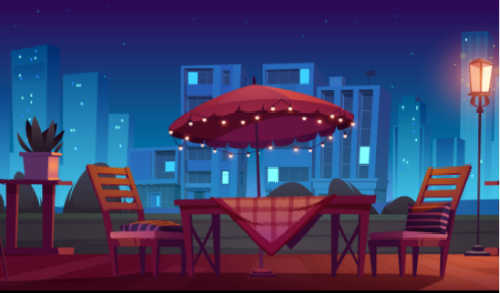 Restaurants Open in Contra Costa County Sept 2020
_____________
Next SPOTLIGHT
Friday, Sept 25th
Want to Grow Your Contra Costa Restaurant?
Call Frank MacCallister (925) 325-0934