Thursday, Oct 8th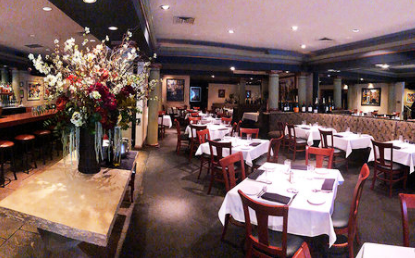 Massimo Dining Room (before covid), Walnut Creek
Five More Dining Rooms Open
Babushka | Back Forty | Barranco | Celia's | Massimo
Please remember everyone is doing there best to please us during this difficult time, please be kind.
"Patience is not the ability to wait but the ability to keep a good attitude while waiting." Joyce Meyer
_____________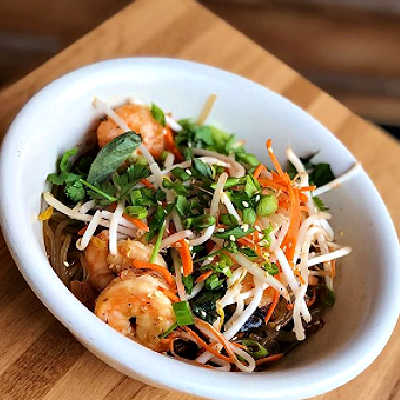 _____________
The Dining Room is Open!
Pick Up Some Cold Craft Beer For The Playoffs!
Craft Beers On Tap To Enjoy Here Or Take Home in Crowlers and Growlers
See Our Rotating List of Craft Beer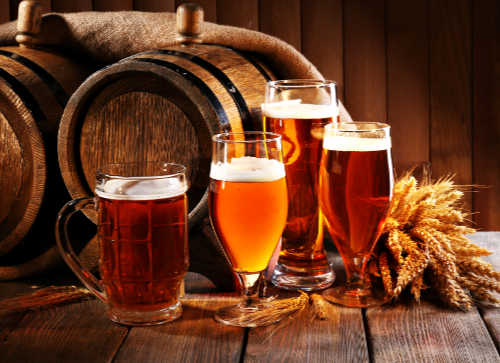 Get Your Oktoberfest On!
Open Daily 11:00 AM - 8:00 PM
Popular Menu Items
Cobb Salad Grilled Chicken, bacon, avocado, tomato, blue cheese crumbles $9.00
1/2 Rack of Ribs Fall-off-the-bone tender $10.75
Ribs, Chicken, Tri-Tip & Shredded Pork Our famous "Stop Sign Plate" $15
Enjoy Mannheim Three Ways (1) Dining Room (2) Patio Dining, (3) Call for Take-Out Curbside Pickup
See Our Rotating Beer List
400 More Craft Beers in the Bottle Shop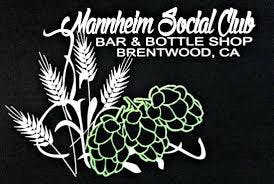 Mannheim Social Club
561 First St., Brentwood
To Order Call (925) 513-2300
_____________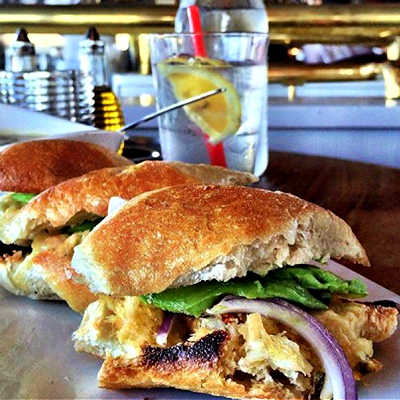 _____________
Dining Room Is Open Tonight!
Call (925) 634-1025 For A Reservation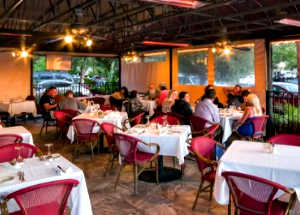 Sunday's Only!
Prime Rib Dinner for Two & Bottle of Wine $48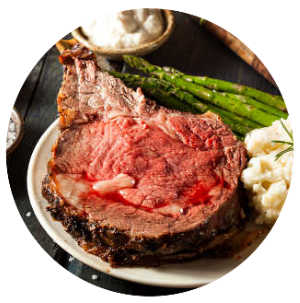 Choice of Soup or Salad, Potato, Fresh Vegetables, Bread, and a Bottle of House Wine.

Dine-In | Call & Order Pickup | Order Doordash
144 Oak St., Brentwood
Call (925) 634-1025
Serving Wed-Sun 4:00 PM - 7:00 PM.
Reservations Recommended
_____________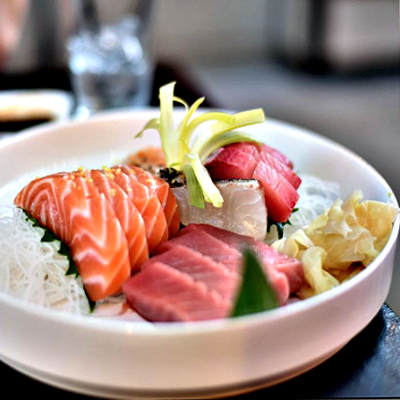 _____________
The Dining Room is Open!
The Most Popular Dinner @ Celia's? Enchiladas!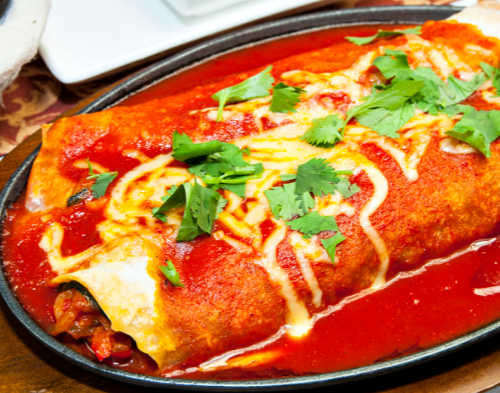 From the Online Catering Menu
# ENCHILADA TRAY (21) choose your meat $69.95; (10) $34.98
# APPETIZER TRAYS serves 12 to 15 $55.95
# BUFFALO WINGS TRAY (30) $25.95
# MEAT TRAY (35) choose your meat $65.00
# FLAUTAS TRAY (25) complete $75.95
# CHILE RELLENOS TRAY (15) $69.95
Order Online for Pickup... or Doordash for delivery.
Celia's Mexican Restaurant
523 W. 10th St., Antioch
Call (925) 754-1355 For Pick Up
Open Daily 11:00 AM - 8:00 PM
_____________
Spotlight on
Walnut Creek Yacht Club
Chef/owner Kevin Weinberg puts on a feast the last Wednesday of each month. For October it's Southern Style Fried Chicken. Drinks, Appetizers, Salads, Dinner and Dessert included for a fixed price. Served safely, family-style, also available to go. Call to reserve your meals (925) 944-3474
_____________
Open For Dining Room Service!
Please Call For A Reservation (925) 706-4233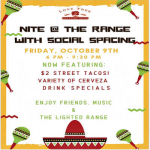 Friday, Oct 9th, 6-9:30 PM
$2 Street Tacos, Beers, Cocktails, With Social Spacing, Lighted Range!
______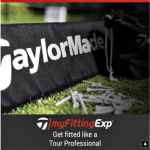 Saturday, Oct 17th
Free with registration
_____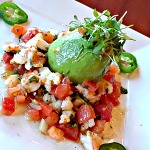 Order Online For Curbside Pickup
Fish 'n Chips, Fish Tacos, Champions Burger, a Classic Caesar Salad?
Or Enjoy Our Beautiful Patio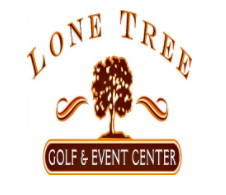 Lone Tree Golf & Event Center
4800 Golf Course Rd., Antioch
(925) 704-4220 x4
Lunch Wed-Sat 11-3 PM; Dinner Mon-Sun until 8:00 PM;
Breakfast Service Sat & Sun 8:00 AM - 11:00 AM
_____________
Week Two of Three fantastic programs
Part of the KEEP THE CURTAINS OPEN FUNDRAISING EFFORT
STREAM IT LIVE FROM THE EL CAMPANIL THEATRE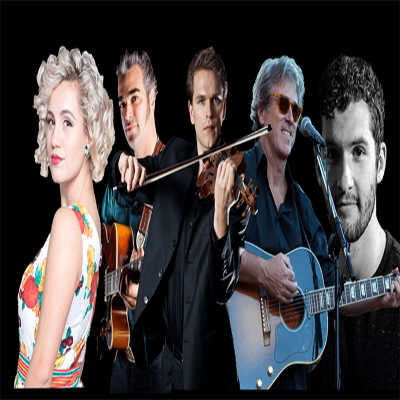 # Oct 10th @ 7 PM:
"American Idol" favorites Tori Anna & Nick Crossen
performing "Songs And Singers"
# Oct ​17th @ 7 PM:
Two-Time Grammy Award-winner Mads Tolling
with Special Guest International Rockabilly Star Mitch Polzak
All Shows $10
"Share The Show With A Friend And Save"
Tickets can be purchased at
or by calling the Ticket Office at (925) 757-9500.
_____________
Thursday
Tonight! Eryn Allen Plays Show Tunes During Dinner
Friday
Wendy Tamis on Harp Tonight @ Reve Bistro
Saturday
Explore the Antioch Sand Dunes
Sunday
Monday
Tuesday
Wednesday
See the Entire Contra Costa Live Event Calendar
_____________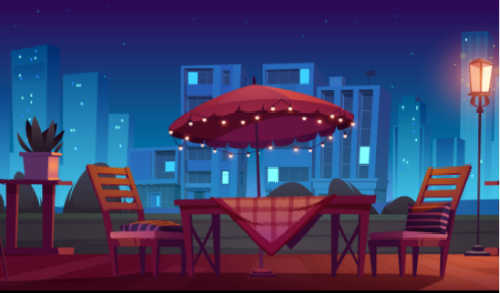 Restaurants Open in Contra Costa County Sept 2020
_____________
Next SPOTLIGHT
Thursday, Oct 15th
Want to Grow Your Contra Costa Restaurant?
Call Frank MacCallister (925) 325-0934