Thursday, Oct 15th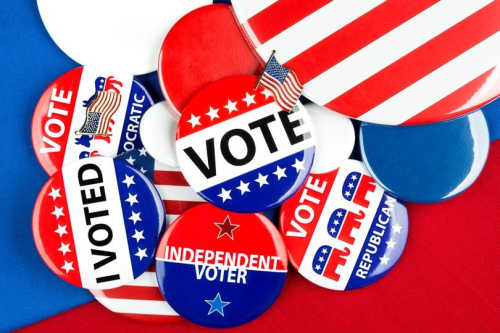 I'm Voting By Mail This Year
I've always gone to the polling station to vote. I've always thought of the convenience of voting by mail but it was always too late to make it happen. I was on it this time and have already voted.
I found this document very helpful.
_____________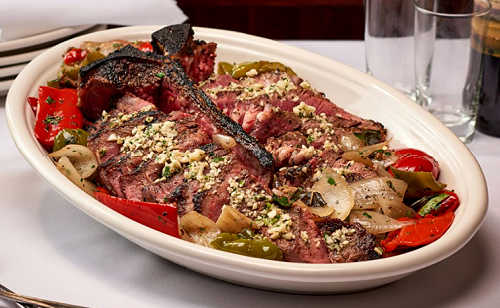 This Looks Like Something I Can Make
I saw this on the menu @ Carmine's in New York City. It looks delicious. I know how to cook a steak. All I have to do is add Bell Pepper, Onions, Fresh Parsely, Thyme, Basil, Garlic, Butter, and Olive Oil. In the picture, it looks to me to be too much garlic, a friend said it may be blue cheese, others say you can never have too much garlic. I'll play it by ear. I'm sure it will be tasty.
_____________

The History of the First Martini | How the Competition Works
More on this Event | Vote Here
_____________
Dining Room is Open!
Have Your Favorite Margarita With Jose!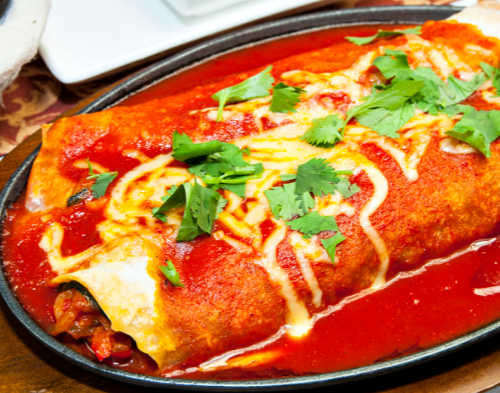 Dining Room is Open!
Order Online for Pickup... or Doordash for delivery.
Celia's Mexican Restaurant
523 W. 10th St., Antioch
Call (925) 754-1355 For Pick Up
Open Daily 11:00 AM - 8:00 PM
_____________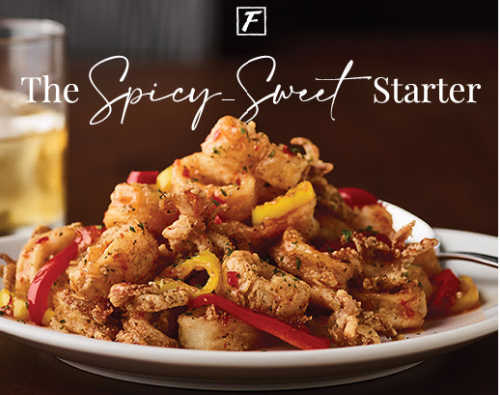 Have You Tried A Delectable Duo?
_____________
Dining Room Is Open!
Call (925) 634-1025 For A Reservation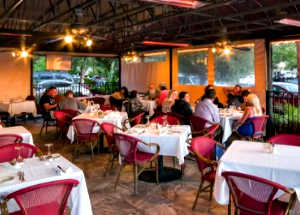 Sunday's Only!
Prime Rib Dinner for Two & Bottle of Wine $48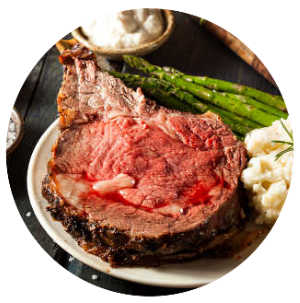 Choice of Soup or Salad, Potato, Fresh Vegetables, Bread, and a Bottle of House Wine.

Dine-In | Call & Order Pickup | Order Doordash
144 Oak St., Brentwood
Call (925) 634-1025
Serving Wed-Sun 4:00 PM - 7:00 PM.
Reservations Recommended
_____________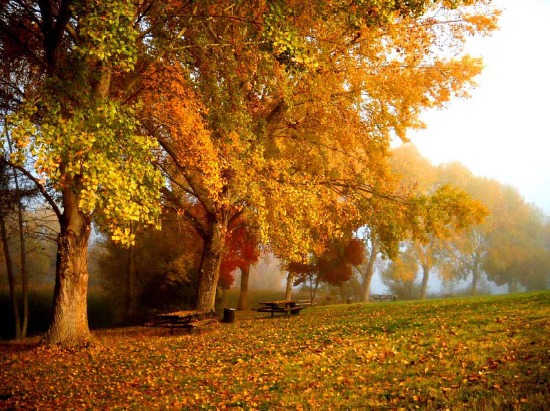 Fall Colors @ Contra Loma
I took this photo a few years ago right after Thanksgiving. It was a foggy day. I've always loved it. I lived a few years on the east coast where you experience all four seasons. For those of us that miss the fall colors living in California, Contra Loma has them. I presume when the park district bought the property they planted a wide variety of trees so we can experience this colorful season. This is a must-do walk for some of us every fall.
_____________
The Flavors of Peru Seafood Platter
Alaskan King Crab, Scallops, Dungeness Crab...
_____________
The Dining Room is Open!
Pick Up Some Cold Craft Beer For The Playoffs!
Craft Beers On Tap To Enjoy Here Or Take Home in Crowlers and Growlers
See Our Rotating List of Craft Beer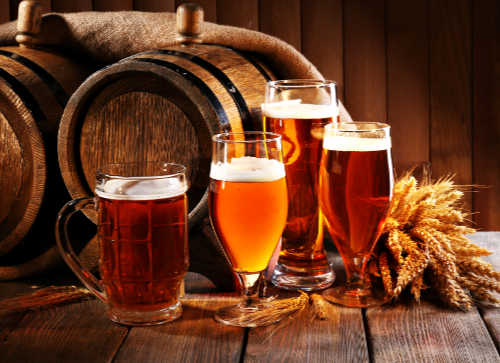 Get Your Oktoberfest On!
Open Daily 11:00 AM - 8:00 PM
Popular Menu Items
Cobb Salad Grilled Chicken, bacon, avocado, tomato, blue cheese crumbles $9.00
1/2 Rack of Ribs Fall-off-the-bone tender $10.75
Ribs, Chicken, Tri-Tip & Shredded Pork Our famous "Stop Sign Plate" $15
Enjoy Mannheim Three Ways (1) Dining Room (2) Patio Dining, (3) Call for Take-Out Curbside Pickup
See Our Rotating Beer List
400 More Craft Beers in the Bottle Shop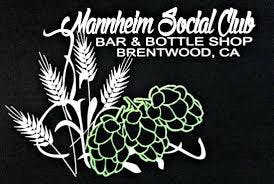 Mannheim Social Club
561 First St., Brentwood
To Order Call (925) 513-2300
_____________
_____________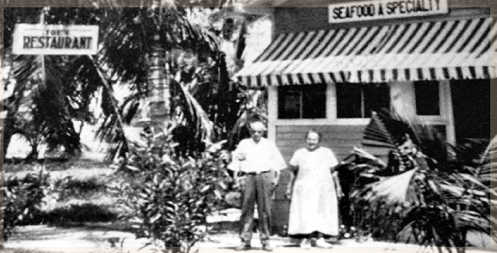 Joe's Stone Crab Restaurant, Miami
Modest Beginnings To $38,000,000 in Sales Last Year
The History of Joe's | What CEOs Can Learn | Joe's Stone Crab
_____________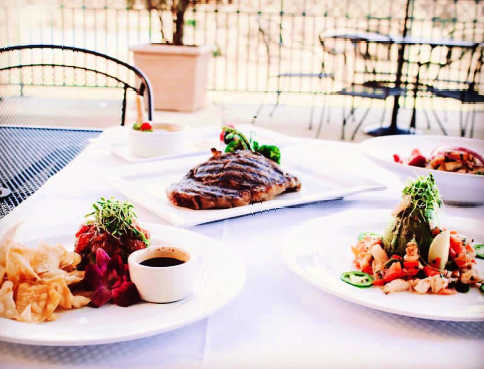 Lone Tree Golf & Event Center, Antioch
"Something For Everyone"
Dining Room, Patio, & To-Go Dining
Lunch Wed-Sat 11-3 PM; Dinner Mon-Sun until 8:00 PM;
Breakfast Service Sat & Sun 8:00 AM - 11:00 AM
Order Food Online | Fri/Sat Dinner Specials | Get Fitted Like A Pro Day This Saturday!
Driving Range Open Daily 6:00 AM - 9 PM
Have You Tried the New Finn Golf Scooters?
Golf Lessons For All Ages & Skill Levels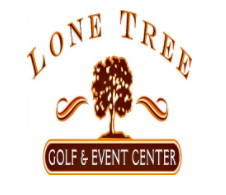 4800 Golf Course Rd., Antioch
(925) 704-4220 x4
_____________
Week Three of Three fantastic programs
Part of the KEEP THE CURTAINS OPEN FUNDRAISING EFFORT
STREAM IT LIVE FROM THE EL CAMPANIL THEATRE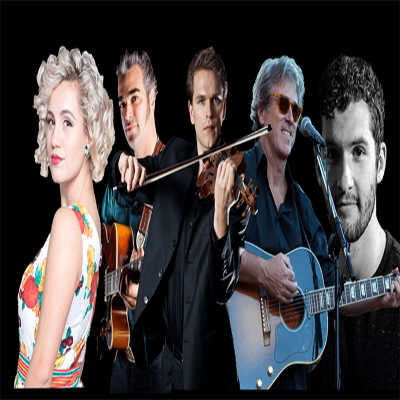 # Oct ​17th @ 7 PM:
Two-Time Grammy Award-winner Mads Tolling
with Special Guest International Rockabilly Star Mitch Polzak
All Shows $10
"Share The Show With A Friend And Save"
Tickets can be purchased at
or by calling the Ticket Office at (925) 757-9500.
_____________
Thursday
Tonight! Eryn Allen Plays Show Tunes During Dinner
Friday
Wendy Tamis on Harp Tonight @ Reve Bistro
Saturday
Sunday
Monday
Tuesday
Wednesday
See the Entire Contra Costa Live Event Calendar
_____________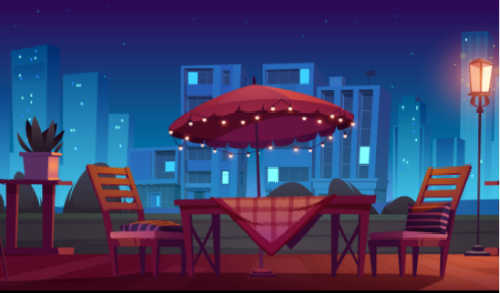 Restaurants Open in Contra Costa County Oct 2020
_____________
Next SPOTLIGHT
Thursday, Oct 22nd
Want to Grow Your Contra Costa Restaurant?
Call Frank MacCallister (925) 325-0934