ContraCostaLive.com SPOTLIGHT
Thursday, Nov 4th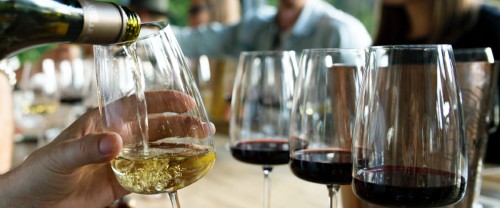 Wine Flight Tips
Not being familiar with wines I like "wine flights." Sampling 3 or 4 similar wines helps me fine-tune my tastes and it's fun. Tips include (1) Paper and pen so you don't have to remember the name of the wine you like best. (2) Eat something between each sample (cleansing the palet) or soon they will all taste the same. (3) Don't pour them into one big glass (to move to another table) unless you're ready for a disapproving look from your sommelier. Wine flights are available at Vinous Reverie, Walnut Creek, and Riggers Loft in Richmond. Cheers!
#
Not vaccinated? Click and choose a place to go.
It's fast and it's free!