Thursday, Nov 12th
Joe Biden Wins
I'm happy for Joe, now the oldest President ever. Let's hope experience matters. I wonder if the current president is going to do the right thing and acknowledge he lost the election soon. When I became old enough to vote I registered as an independent. I didn't want to vote for a party. I wanted to vote for a person. I'm disappointed that our elected politicians continue to choose party over the people they were elected to serve.
_____________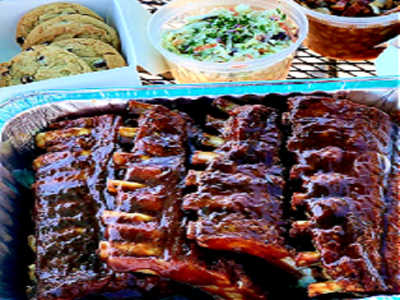 Try A Rib Bundle Tonight!
Two of Chef Jose's Famous Racks of Ribs (each rack between 12 to 14 ribs). Includes baked beans, potato salad, coleslaw, Hawaiian rolls, & cookies.
What Are You Hungry For? Fish 'n Chips, Fish Tacos, Champions Burger, a Classic Caesar Salad?
Order Online or Call (925) 706-4220 For Curbside Pickup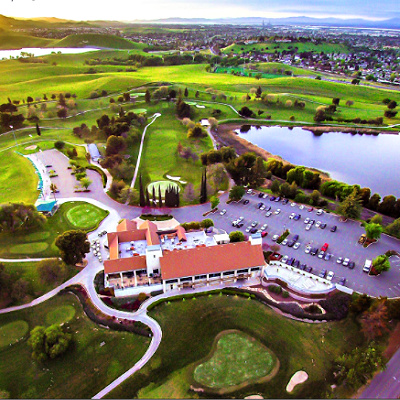 Driving Range Open Daily 6:00 AM - 9 PM
Have You Tried the New Finn Golf Scooters?
Golf Lessons For All Ages & Skill Levels
Thanksgiving Dinner Here or at Home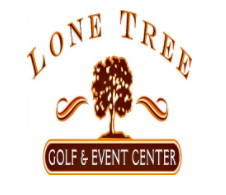 4800 Golf Course Rd., Antioch
(925) 706-4220
Lunch Wed-Sat 11-3 PM; Dinner Mon-Sun until 8:00 PM;
Breakfast Service Sat & Sun 8:00 AM - 11:00 AM
_____________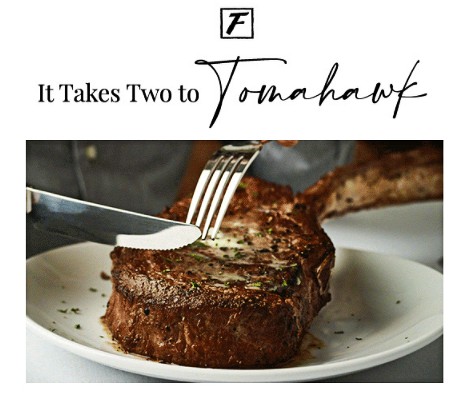 Surprise your special someone with our shareable TOMAHAWK TUESDAY experience. One 35oz Prime Tomahawk, two salads, two sides, two desserts, and two very happy people.
Three-course dinner for two, $135.
Price excludes tax and gratuity
1685 Mt. Diablo Blvd.
Walnut Creek
(925) 287-0297
_____________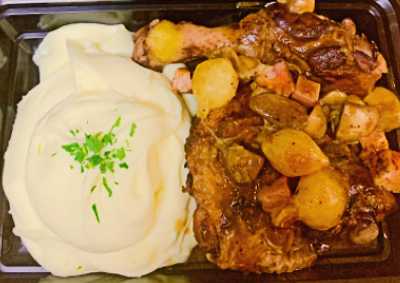 Bring A Taste of Paris Home This Weekend
Coq au Vin
Red wine braised chicken leg & thigh (2 of each) with pearl onions, button mushrooms & house-made pancetta. Served over mashed potatoes.
Meal includes RÊVE salad (mixed seasonal lettuces, olive tapenade, parmesan cheese. Lemon thyme vinaigrette.), OR cup of winter squash soup & meringues. Does not include bread. (Baguettes purchased separately)
Order by 4 PM the day before
Your food will be cold when picked up or delivered & needs to be reheated. Coq au vin packaging is reusable: freezer/microwave/dishwasher safe.
Pick up is available between 2-8 on the day you've selected.
Reve Bistro
960 Moraga Road
Lafayette (925) 385-0793
_____________
Call (925) 634-1025 For A Reservation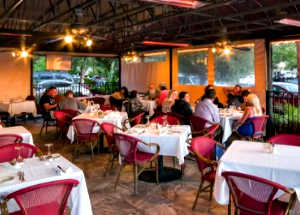 Sunday's Only!
Prime Rib Dinner for Two & Bottle of Wine $48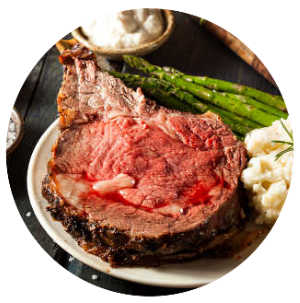 Choice of Soup or Salad, Potato, Fresh Vegetables, Bread, and a Bottle of House Wine.

Dine-In | Call & Order Pickup | Order Doordash
144 Oak St., Brentwood
Call (925) 634-1025
Serving Wed-Sun 4:00 PM - 7:00 PM.
Reservations Recommended
_____________
SEARED SCALLOPS
Served with a lentil tacu tacu, baby bok choy, rocoto aioli and chalaca sauce $27
Add a bottle of our house wine for $15
Chardonnay, Sauvignon Blanc, Cabernet or Malbec
(west side of Todos Santos Square)
_____________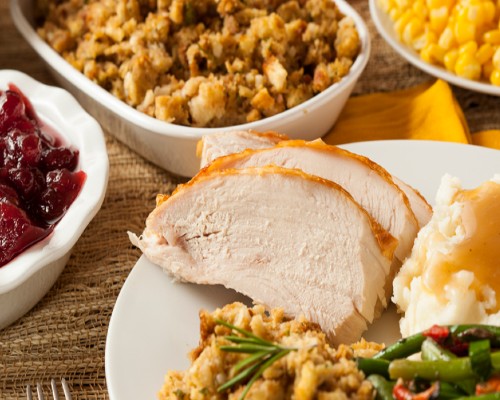 10 Sensational Thanksgiving Day Meals
# Flemings Dine-In, Walnut Creek
# Flemings Take-Out, Walnut Creek
# Lone Tree Golf & Event Center, Take-Out, Antioch
# Lone Tree Golf & Event Center, Dine-In, Antioch
# The Peasant & The Pear, Take-Out, Danville
# Vic Stewart's, Dine-In, Brentwood
_____________
Growlers and Crowlers Filled to Order
See Our Rotating List of Craft Beer
Open Daily 11:00 AM - 8:00 PM
Better load up if you plan to watch the Packers & Niners tonight!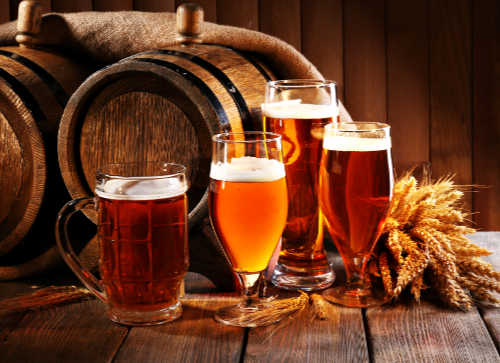 Try Our BBQ Favorites
Popular Menu Items
Cobb Salad Grilled Chicken, bacon, avocado, tomato, blue cheese crumbles $9.00
1/2 Rack of Ribs Fall-off-the-bone tender $10.75
Ribs, Chicken, Tri-Tip & Shredded Pork Our famous "Stop Sign Plate" $15
Enjoy Mannheim Three Ways (1) Dining Room (2) Patio Dining, (3) Call for Take-Out Curbside Pickup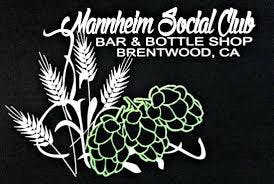 Mannheim Social Club
561 First St., Brentwood
To Order Call (925) 513-2300
_____________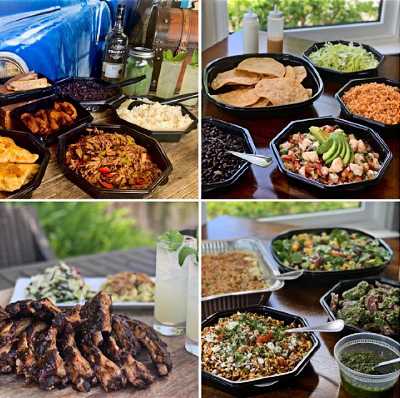 Enjoy Authentic Cuban Cuisine
Dine-In, Pickup or Free Delivery
Free delivery with $50 minimum purchase
Popular Meals Clockwise from UL (1) Traditional Cuban Family Dinner $48; (2) Shrimp Tostada Family Dinner $46; (3) Baby Back Rib Family Dinner $48; (4) Chimichurri Steak Family Dinner $52
Restaurant, Walnut Creek (925) 939-4555 | Catering Office, Pickup & Delivery, Martinez (925) 899-0083
_____________
May I Suggest the CANCUN PLATTER, COMBO FAJITAS or STEAK PICADO?
Call For Reservations
Enjoy Your Favorite Margarita in the Dining Room or on Our New Patio!
Order Online for Pickup...
or Doordash for delivery.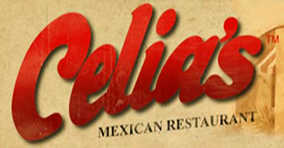 523 W. 10th St., Antioch
Call (925) 754-1355 For Pick Up
Open Daily 11:00 AM - 8:00 PM
_____________
48 Restaurants... 100 Popular Meals
_____________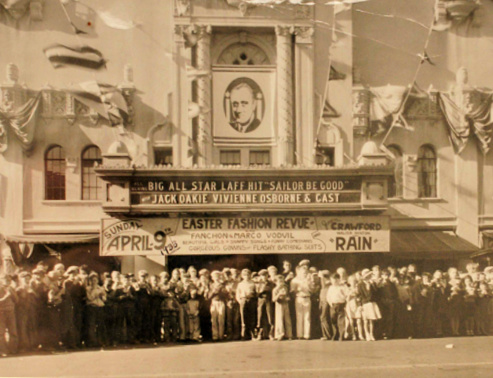 El Campanil Theatre Still Performing
Photo Courtesy of Frank Goodyear, YKYFAW
The El Campanil Theatre (Tower of Bells) opened it's door Nov 1, 1933. Has two shows this week. Show your support for 90 + years of entertaining the people of Contra Costa. Purchase tickets to a show or make a donation to keep it alive for another 90 years.
Now Showing CLASSIC MOVIE SERIES
Saturday, Nov 14th @ 2 PM
Comfortable Safe Seating Tickets Adults $10, Seniors/Youths $8
_____________
Thursday
Tonight! Eryn Allen Plays Show Tunes During Dinner
Friday
Wendy Tamis on Harp Tonight @ Reve Bistro
Saturday
Explore The Antioch Sand Dunes
Sunday
Monday
Tuesday
Family Night @ Solano Drive-In
Wednesday
See the Entire Contra Costa Live Event Calendar
_____________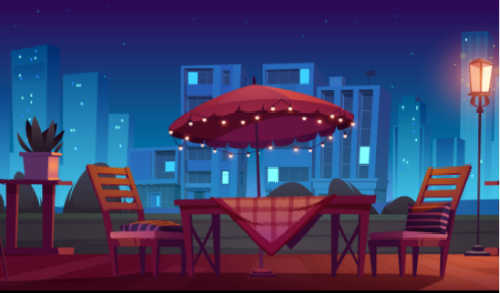 Restaurants Open in Contra Costa County Nov 2020
_____________
Next SPOTLIGHT
Thursday, Nov 19th
Want to Grow Your Contra Costa Restaurant?
Call Frank MacCallister (925) 325-0934