Thursday, Nov 19th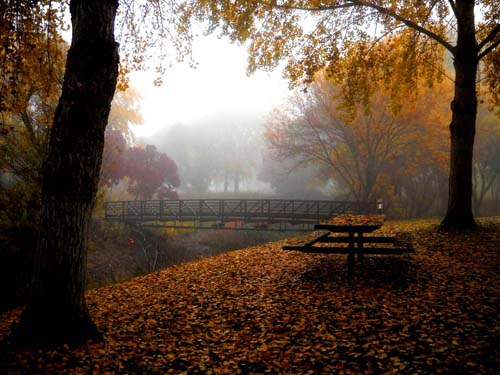 The Bridge @ Contra Loma Park, Antioch
Contra Loma is a great place to go for a walk anytime but now is the best time to see all the fall colors.
_____________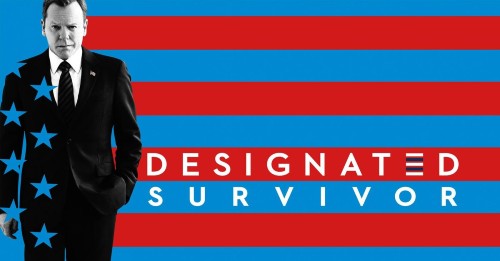 What I'm Watching & Thinking
Don't know why I started watching DESIGNATED SURVIVOR but I'm glad I did. Actor, Kieffer Sutherland plays President Tom Kirkman in this ABC political drama that began airing in Dec 2015 and ran for three seasons.
If you are still reeling from election shock watch this show and see how I wish all presidents behaved.
_____________
Last Day To Order Thanksgiving Turkey To-Go Dinner
Thursday, Nov 19th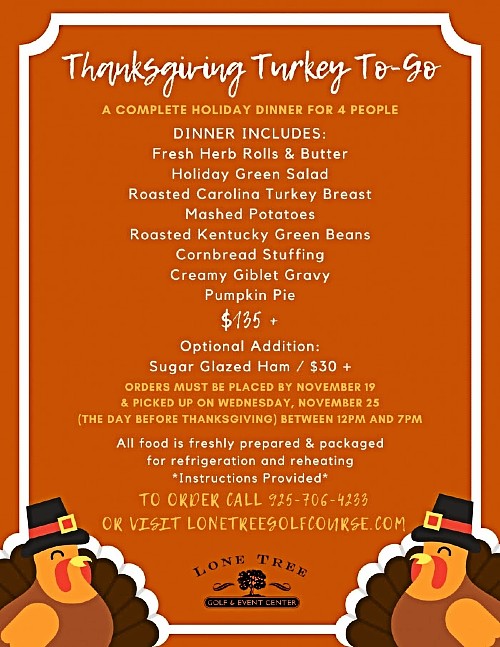 This Weekends' Wine, Appetizer, & Dinner Specials
Patio Dining on Two Patios!
Fire Pits | Heaters | New Trellis & Lighting
Bundles To-Go Are Back
Ribs Two of Chef Jose's Famous Racks of Ribs (each rack between 12 to 14 ribs). Includes baked beans, potato salad, coleslaw, Hawaiian rolls, & cookies.....................$60
Tri-Tip & Sausage Chef Jose's Savory Tri-Tip & Smoked Sausage with Grilled Onions. Includes baked beans, potato salad, coleslaw, Hawaiian rolls, & cookies..........$60
Fajitas Savory Steak & Tender Chicken Sauteed together with Bell Peppers, Onions, & Seasoned just right! Includes 16 warm tortillas, house-made pico de gallo, sour cream, guacamole, Mexican rice, refried beans, & cookies....................................................$60
Add an Ole' w/32 oz. of house-made Margarita!
Chicken Cordon Blue Italian style chicken stuffed with ham and cheese, then breaded and baked to perfection, topped with a Dijon mustard sauce! Served with mashed potatoes and vegetables du jour. Cookies for dessert.............$60 (note: limited # each evening)
Plus Our Regular Menu... Eat Here or Pickup
Order Online or Call (925) 706-4220 For Curbside Pickup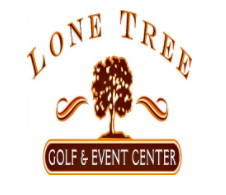 4800 Golf Course Rd., Antioch
(925) 706-4220
Lunch Wed-Sat 11-3 PM; Dinner Mon-Sun until 8:00 PM;
Breakfast Service Sat & Sun 8:00 AM - 11:00 AM
Driving Range Open Daily 6:00 AM - 9 PM
Have You Tried the New Finn Golf Scooters?
Golf Lessons For All Ages & Skill Levels
_____________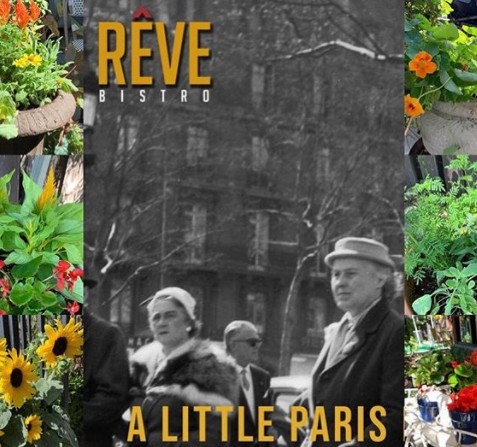 Three-Course Dinner for 2
Three-course dinner, to be picked up cold & reheated at home.
Choice of French Onion Soup (classic French onion soup. Croutons/cheese will be in a separate container OR RÊVE salad (mixed greens garnished with parmesan cheese & vinegarette
Salmon Matelote - Salmon with mushrooms, onion, and a red wine sauce. Served over mashed potatoes.
Bande Poire - pear poached in red wine with a puff pastry crust $69.00
*Does not include bread or wine
Reve Bistro
(925) 385-0793
960 Moraga Rd., Moraga
_____________
Call (925) 634-1025
For Pickup & Reservation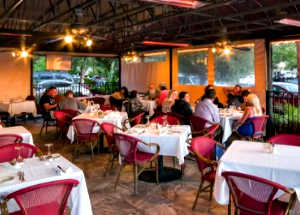 Sunday's Only!
Prime Rib Dinner for Two & Bottle of Wine $48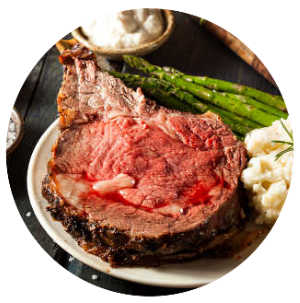 Choice of Soup or Salad, Potato, Fresh Vegetables, Bread, and a Bottle of House Wine.

Patio Dining | Call & Order Pickup | Order Doordash
144 Oak St., Brentwood
Call (925) 634-1025
Serving Wed-Sun 4:00 PM - 7:00 PM.
Reservations Recommended
_____________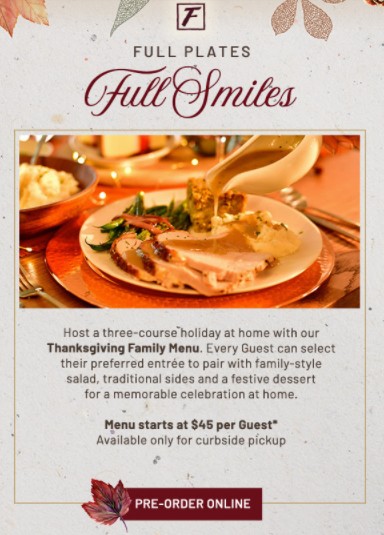 (925) 287-0297
1685 Mt. Diablo Blvd., Walnut Creek
_____________
May I Suggest the CANCUN PLATTER, COMBO FAJITAS, or STEAK PICADO?
Call For Reservations
Enjoy Your Favorite Margarita in the Dining Room or on Our New Patio!
Order Online for Pickup...
or Doordash for delivery.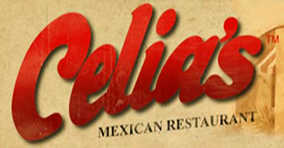 523 W. 10th St., Antioch
Call (925) 754-1355 For Pick Up
Open Daily 11:00 AM - 8:00 PM
_____________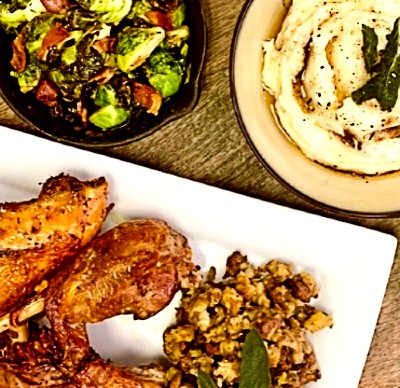 Traditional Thanksgiving Dinner
(feeds a family of 6-8 with leftovers or an office of 12 people)
We start with a whole 10-14 lb turkey. After breaking it down into breasts, legs, thighs, and drumsticks we dry brine the turkey pieces for 1 day and then air chill for 1 day. Turkey is then slow-cooked in olive oil to maintain juiciness and the perfect turkey flavor. To serve, bring the turkey to room temp and then place the aluminum pan in oven preheated to 400 degrees. Remove after 15 – 20 min or when the skin has reached the desired crispiness
Sausage Stuffing
Mild Italian sausage, celery, onion,
sage & seasoned bread
Mashed Potatoes
Brown Butter & Manchego
Roasted Brussel Sprouts
Bacon & Butter
Cranberry-Orange Sauce
*All orders must be placed by Nov. 21 at 3 pm
*Delivery or Pick Up available on Wed. Nov. 25th between 9am & 6pm
We are closed on Thanksgiving Day
*No substitutions to this meal package - aside from Brussel Spouts being available as a vegetarian side dish (no bacon)
*Limited supply so order fast!
$299 plus tax
Havana Catering
(925) 899-0083
2385 Pacheco Blvd, Martinez
_____________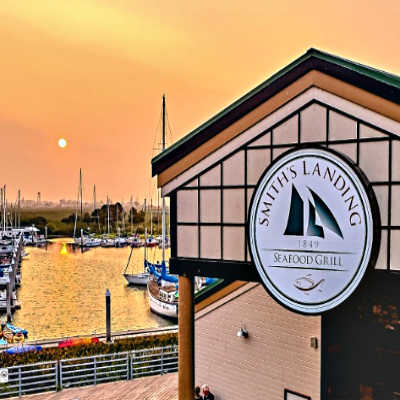 New Hours... Takeout and Patio Dining Daily 12-3 PM
(925) 775-4862
#1 Marina Blvd., Antioch
_____________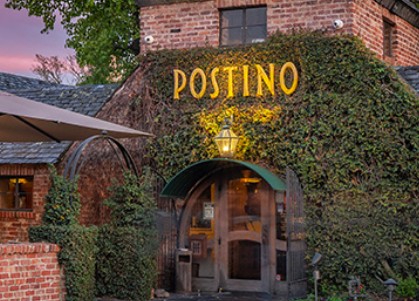 Visit Website For Holiday Hours
(925) 299-8700
3565 Mt. Diablo Blvd., Lafayette
_____________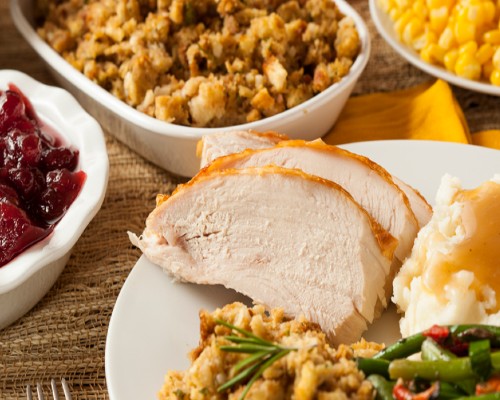 10 Sensational Thanksgiving Day Meals
# Flemings Dine-In, Walnut Creek
# Flemings Take-Out, Walnut Creek
# Lone Tree Golf & Event Center, Take-Out, Antioch
# Lone Tree Golf & Event Center, Dine-In, Antioch
# The Peasant & The Pear, Take-Out, Danville
# Vic Stewart's, Dine-In, Brentwood
_____________
Growlers and Crowlers Filled to Order
See Our Rotating List of Craft Beer
Open Daily 11:00 AM - 8:00 PM
Better load up if you plan to watch the Packers & Niners tonight!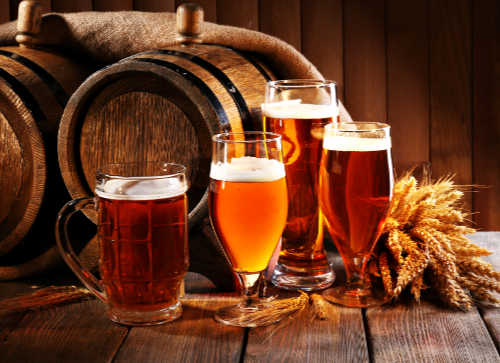 Try Our BBQ Favorites
Popular Menu Items
Cobb Salad Grilled Chicken, bacon, avocado, tomato, blue cheese crumbles $9.00
1/2 Rack of Ribs Fall-off-the-bone tender $10.75
Ribs, Chicken, Tri-Tip & Shredded Pork Our famous "Stop Sign Plate" $15
Enjoy Mannheim Three Ways (1) Dining Room (2) Patio Dining, (3) Call for Take-Out Curbside Pickup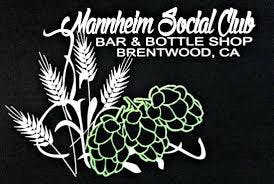 Mannheim Social Club
561 First St., Brentwood
To Order Call (925) 513-2300
_____________
48 Restaurants... 100 Popular Meals
_____________
Smokin Award Winning BBQ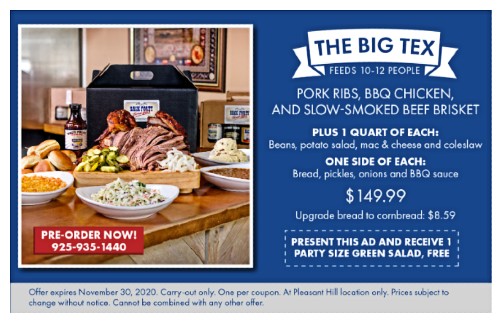 THE BIG TEX
Feeds 10-12 people
Pork Ribs, BBQ Chicken, and Slow-Smoked Beef Brisket, plus 1 Qt of Beans, Potato Salad, Mac & Cheese and Coleslaw and one side of each: Bread, pickles, onions, and BBQ Sauce... $149. Present this ad and receive 1 party size green salad, free.
(925) 935-1440
100 Coggins Dr., Pleasant Hill
_____________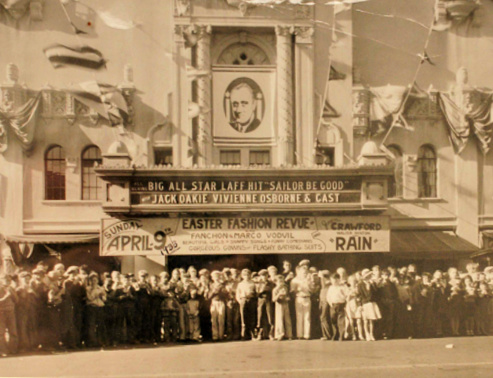 El Campanil Theatre 77 Years Of Performing
Photo Courtesy of Frank Goodyear, YKYFAW
The El Campanil Theatre (Tower of Bells) opened it's door Nov 1, 1933. Has two shows this week. Show your support for 90 + years of entertaining the people of Contra Costa. Purchase tickets to a show or make a donation to keep it alive for another 90 years.
Showing This Weekend
Sin Silver -- "Here's To The Ladies Show"
A virtual performance Tickets $10
Now Showing CLASSIC MOVIE SERIES
Saturday, Nov 21st @ 2 PM
Comfortable Safe Seating Tickets Adults $10, Seniors/Youths $8
_____________
Thursday
Tonight! Eryn Allen Plays Show Tunes During Dinner
Friday
Wendy Tamis on Harp Tonight @ Reve Bistro
Saturday
Sunday
Monday
Tuesday
Family Night @ Solano Drive-In
Wednesday
See the Entire Contra Costa Live Event Calendar
_____________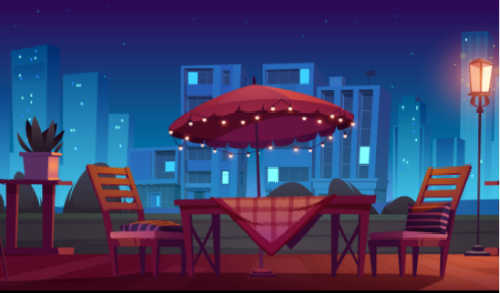 Restaurants Open in Contra Costa County Nov 2020
_____________
Weekday Specials Everyday
To-Go and on Our Heated Patio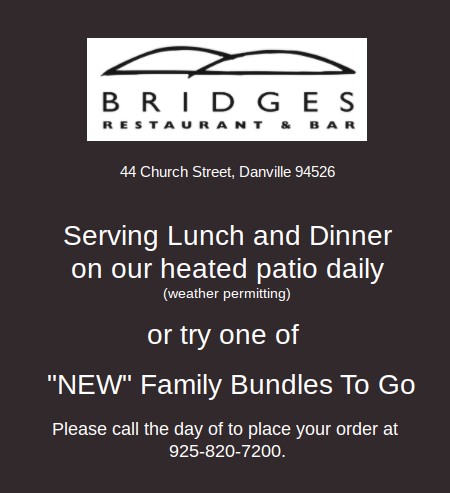 _____________
Next SPOTLIGHT
Wednesday, Nov 25th
Want to Grow Your Contra Costa Restaurant?
Call Frank MacCallister (925) 325-0934