Thursday, Dec 10th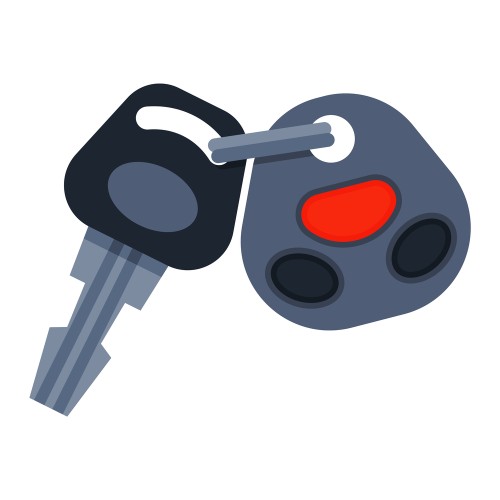 It's Time To Pick Up Food Again
Let's Help Our Restaurant Friends
Please order food from your favorite restaurants and PICK IT UP whenever you can. Third-party delivery services are expensive to restaurants. It will force them to raise prices. Nobody wants that. It's time to pick up our food again.
_____________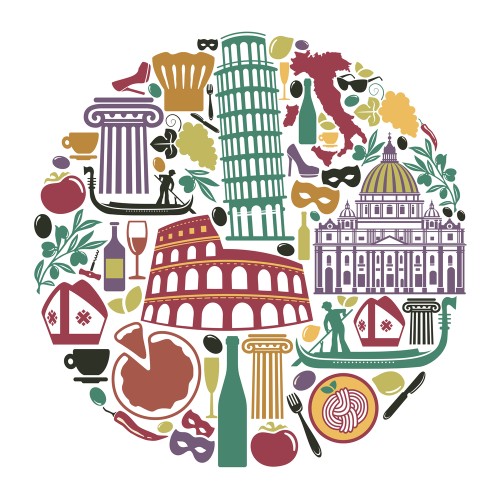 Pickup Special Next Week
Bronx Chopped Salad, Sopranos Casserole, Garlic Bread, Broccoli Rabe $70 for 4 persons ($15 to add another person) add this Dessert for $25
Walnut Creek Yacht Club
1555 Bonanza St, Walnut Creek, CA 94596 (925) 944-FISH
_____________
Call (925) 634-1025 For Pickup
Sunday Dinner Offer!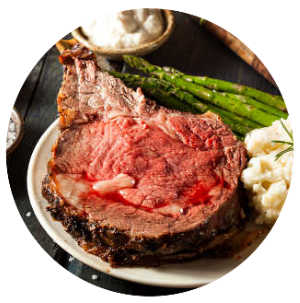 Prime Rib Dinners for Two & a Bottle of Wine $48
Choice of Soup or Salad, Potato, Fresh Vegetables, Bread, and a Bottle of House Wine.

Call & Order Pickup | Order Doordash
144 Oak St., Brentwood
Call (925) 634-1025
Serving Wed-Sun 4:00 PM - 8:00 PM.
_____________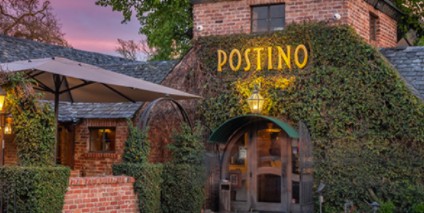 Family-Style Lasagna Dinners This Weekend
Layers of fresh pasta, ground ribeye steak meat sauce, slow-cooked marinara sauce, mozzarella bechamel. Served with Caesar salad, and garlic bread. Feeds 4-5. The last day to pre-order is Thursday. Pickup this weekend.
Postino Restaurant
3565 Mt. Diablo Blvd., Lafayette (925) 299-7700
_____________
They Are ALL GOOD!
The CANCUN PLATTER, COMBO FAJITAS, and STEAK PICADO?
Order Online for Pickup...
or Doordash for delivery.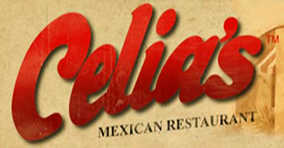 523 W. 10th St., Antioch
Call (925) 754-1355 For Pick Up
Open Daily 11:00 AM - 8:00 PM
_____________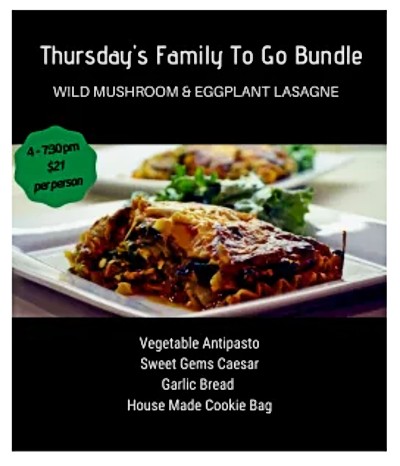 Wild Mushroom & Eggplant Lasagna Tonight's Family Bundle
Daily Family Specials include Ribeye Steak, Vietnamese Meatloaf, BBQ Pulled Pork, Fish Tacos, Fried Chicken, Wild Mushroom Lasagna, and Atlantic Salmon
Bridges Restaurant & Bar
44 Church Street, Danville (925) 820-7200
_____________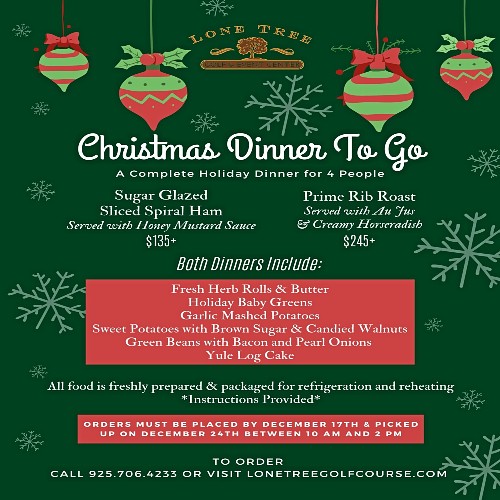 Christmas Dinner To-Go
Choose Sugar Glazed Sliced Spiral Ham or/and a Prime Rib Dinner
Lone Tree Golf & Event Center
4800 Golf Course Road, Antioch (925) 706-4233
_____________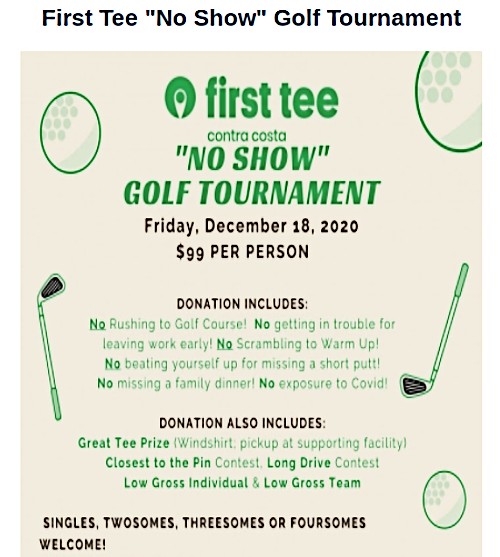 Patio Dining on Two Patios!
Fire Pits | Heaters | New Trellis & Lighting
See Our Menu... Eat Here or Pickup
Order Online or Call (925) 706-4220 For Curbside Pickup
Bundles To-Go Are Back
Ribs Two of Chef Jose's Famous Racks of Ribs (each rack between 12 to 14 ribs). Includes baked beans, potato salad, coleslaw, Hawaiian rolls, & cookies.....................$60
Tri-Tip & Sausage Chef Jose's Savory Tri-Tip & Smoked Sausage with Grilled Onions. Includes baked beans, potato salad, coleslaw, Hawaiian rolls, & cookies..........$60
Fajitas Savory Steak & Tender Chicken Sauteed together with Bell Peppers, Onions, & Seasoned just right! Includes 16 warm tortillas, house-made pico de gallo, sour cream, guacamole, Mexican rice, refried beans, & cookies....................................................$60
Add an Ole' w/32 oz. of house-made Margarita!
Chicken Cordon Blue Italian style chicken stuffed with ham and cheese, then breaded and baked to perfection, topped with a Dijon mustard sauce! Served with mashed potatoes and vegetables du jour. Cookies for dessert.............$60 (note: limited # each evening)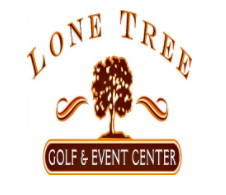 4800 Golf Course Rd., Antioch
(925) 706-4220
Lunch Wed-Sat 11-3 PM; Dinner Mon-Sun until 8:00 PM;
Breakfast Service Sat & Sun 8:00 AM - 11:00 AM
Driving Range Open Daily 6:00 AM - 9 PM
Have You Tried the New Finn Golf Scooters?
Golf Lessons For All Ages & Skill Levels
_____________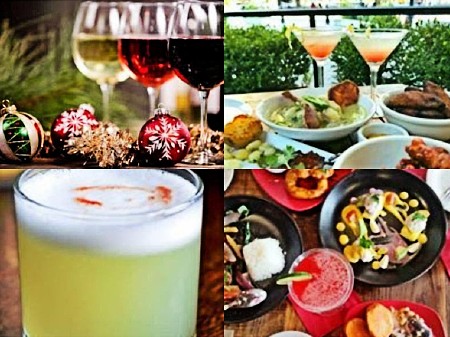 Order A Big Taste of Peru
Ceviche, Anticuchos, Octopus, Empanadas, Chicken Causa, Lomo Saltado, Seafood Paella, Fish Stew.
Order wine and cocktails to go.
Lima
2151 Salvio St., Concord (Todos Santos) (925) 309-7774
_____________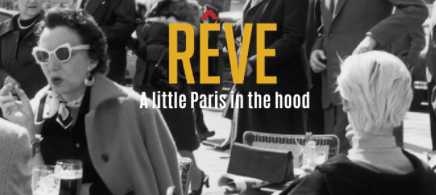 A Taste of Paris
Hors D'Oeuvre, Les Plats Principaux, Desserts, and French Wines
Reve Bistro
960 Moraga Road, Moraga (925) 385-0793
_____________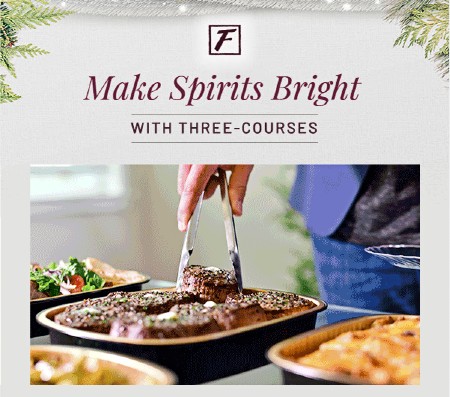 Go Above and Beyond
Recognize what your team accomplished this year by planning a safe holiday luncheon at the office or set up a remote catering experience.
Flemings Prime Steakhouse
1685 Mt. Diablo Blvd., Walnut Creek (925) 718-5445
_____________
Take-Home Fresh Draft Beer
Growlers (64oz), Crowlers (32oz) Filled to Order
See Our Rotating List of Craft Beer
Also 400 Craft Beer Brands and Local Wines in Our Bottle Shop
Open Daily 11:00 AM - 8:00 PM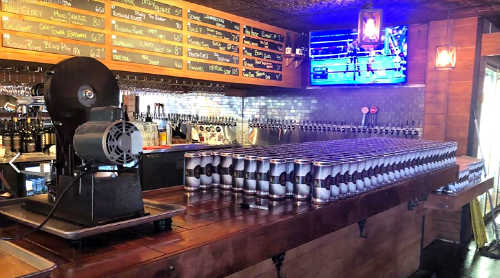 Try Our BBQ Favorites
Popular Menu Items
Cobb Salad Grilled Chicken, bacon, avocado, tomato, blue cheese crumbles $9.00
1/2 Rack of Ribs Fall-off-the-bone tender $10.75
Ribs, Chicken, Tri-Tip & Shredded Pork Our famous "Stop Sign Plate" $15
Enjoy Take-Out Curbside Service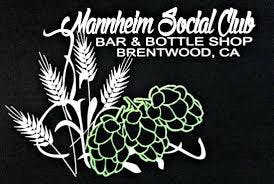 Mannheim Social Club
561 First St., Brentwood
To Order Call (925) 513-2300
_____________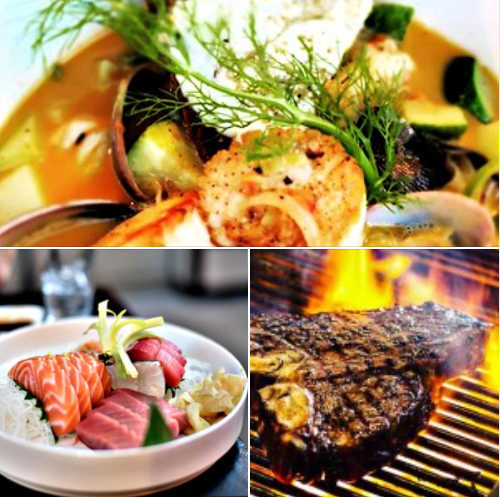 48 Restaurants... 100 Popular Meals
_____________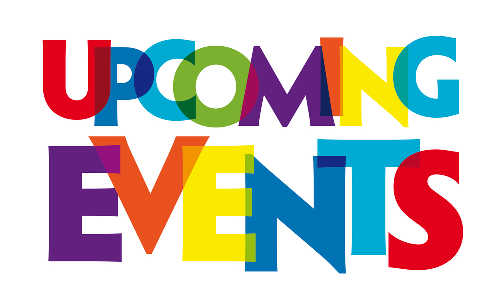 Today
Saturday
Sunday
Monday
Tuesday
Family Night @ Solano Drive-In
See the Entire Contra Costa Live Event Calendar
_____________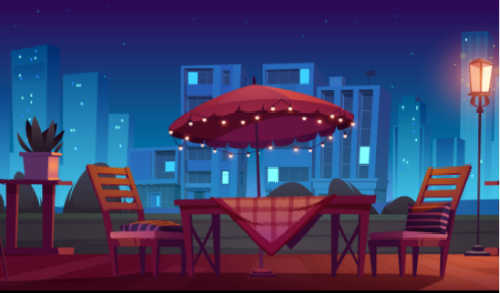 Restaurants Open in Contra Costa County Dec 2020
_____________
Next SPOTLIGHT
Thursday, Dec 17th
Want to Grow Your Contra Costa Restaurant?
Call Frank MacCallister (925) 325-0934