ContraCostaLive.com SPOTLIGHT
Wednesday, Jan 12th
This week we have an ALL-YOU-CAN-EAT BBQ BUFFET, OYSTER SUNDAYS ARE BACK, MINI MINERS DAY, HANDMADE CRAFTS SALE, and more...
#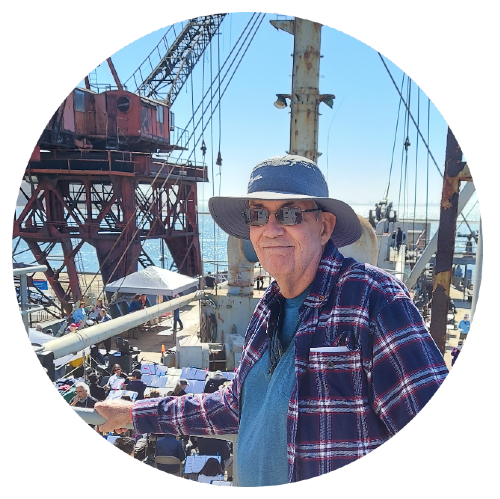 Ghostwriter, friend, DON HUNTINGTON is gone. Covid got him. He used to hug everyone. I use to kid him about being the worlds' warmest human being. He always made you feel special. He was planning to move in March. We made it a point to see each other as often as we could. I'm really glad we did that now. He's been in the SPOTLIGHT many times over the years, this photo is from our, FLEETWEEK TRIP, to the Richmond Shipyards' in October. I miss him already.
Not vaccinated? Click and choose a place to go.
It's fast and it's free!