Advertising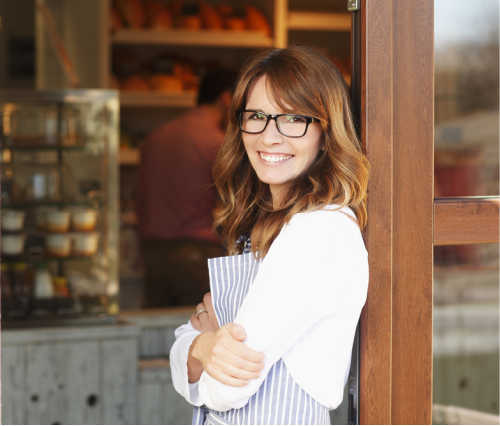 Advertising Results For Restaurants
See More Antioch, Brentwood, Concord, Danville, Lamorinda, Pittsburg, Richmond, and Walnut Creek Customers
Our readers like to eat out. They like tasty food served well, they also like to have fun. Let these people know you have what they are looking for and invite them to your restaurant.
We Maintain It For You.
Never Additional Charges For Changes and Updates. 
# FEATURE POPULAR SEASONAL DISHES
Good photos and descriptions sell food. Let us help you with this. We recommend keeping these seasonal offerings fresh. We don't charge for changes and updates
# IN-HOUSE EVENTS SHOWCASE
Oyster Nights, Corkage Fees Waived, Music, be creative, give people a reason to visit your restaurant today. No additional fees for adding events.
# "HANDS-FREE" MENUS
QR CODED
Give customers a wicked fast, hand-free, menu right on their smartphone
# ONLINE ORDERING
Track incoming orders, monthly sales, and customers. See ROI for advertising investment. Free tablet.
# EMAIL MARKETING 
We will be featuring your SPECIAL DISHES and EVENTS in our SPOTLIGHT newsletter. We will also be marketing to your customers who signup for promotional offers from you.
• Cost $325 per month plus a $750 annual licensing fee
• No longterm agreement
• Pay month-to-month. Stop whenever you like
• We Handle Everything. Be involved as much or as little as you want
Call Frank MacCallister
(925) 325-0934 
"Serving Contra Costa Since 2001"
Why Advertise With Us?

Every day people visit ContraCostaLive.com and EastCountylive.com looking for RESTAURANTS & EVENTS
in Walnut Creek;
Best Restaurants in Walnut Creek
13 listed here
Best Restaurants in Richmond, Point Richmond, Crockett, and Hercules
7 listed here
Best Restaurants in Port Chicago, Martinez, Concord, Clayton, and Pleasant Hill
8 listed here
Best Restaurants in Alamo, Danville, and San Ramon 
10 listed here
Best Restaurants in Antioch, Brentwood, Oakley, and Pittsburg 
9 listed here
Best Restaurants in Lafayette; Orinda, and Moraga
3 listed here
Top Restaurants in Contra Costa County 
49 listed here
THE BEST HAPPY HOURS in Concord
27 listed here
in Contra Costa County
» Feature Your Restaurants Most Popular Menu Items on our, Offers/Coupons Page and Weekly Promotions on the Events Page. 
» See your restaurant's OFFERS and EVENTS in our SPOTLIGHT newsletter. See the most recent issue.
» No contract to sign, stop at any time.
» We can set it up in a few days with simple phone conversations. No additional fees for changes and updates, it's all included.
» Do you live in Contra Costa? Do you like to eat out @ restaurants? Do you like Restaurant Promotions? If you say YES! YES! YES, signup FREE for the SPOTLIGHT newsletter https://spotlight.gr8.com/.
» Bonus offer! Free personalized website analysis of your restaurant website, see it the way GOOGLE sees it, just subscribe to our free SPOTLIGHT newsletter. See great marketing ideas for promoting your restaurant.

» Need some help with a website? We can help. We offer Amazon hosting. Call for a FREE QUOTE.
 Call Frank MacCallister
(925) 325-0934
For A Quote